The Hong Kong Scrabble Challenge 2019, a WESPA-rated tournament open to players from all over the world, was held from 13 to 14 July 2019. There are three divisions in total, arranged according to the players' ratings, while Division A is a WESPA-rated two-day tournament consists of 17 games. A total of more than 60 players participated in the tournament.
Warodom GEAMSAKUL from Japan and Shaun DONNELLY from Australia joined us this year. Warodom has been joining the Hong Kong Scrabble Challenge since its first edition, while this year is the fifth year HKSPA organising an international tournament in Hong Kong.
Brian PO, the Hong Kong Scrabble Champion 2019, played very well in Division A despite having a competitive field. He secured the Champion of the tournament after Round 14 by winning 13 games and was awarded the Best Under-18 Player, Best Player from a School (Methodist College) and the High Word award in the Challenge as well. Previously, he has won the Hong Kong National Scrabble Championship 2019 and has performed well in some overseas tournaments, including the ASTAR Scrabble Challenge International 2019 (Under-18 Division) and WESPA Youth Cup 2018.
Carson IP also secured the first runner-up of the tournament after Round 16. Carson has been playing Scrabble for long in Hong Kong and has participated in several international tournaments over the world.
Division B and C are a one-day tournament on 13 July 2019, while Division C is specifically for newbies. Choy Tsun Hin from HKMA K S Lo College was the winner in Division B. He also won the Hong Kong National Scrabble Championship 2019 – Division B and Scrabble Seventy Years Hong Kong Challenge (Division B). Yung King Leung won Division C of the Challenge.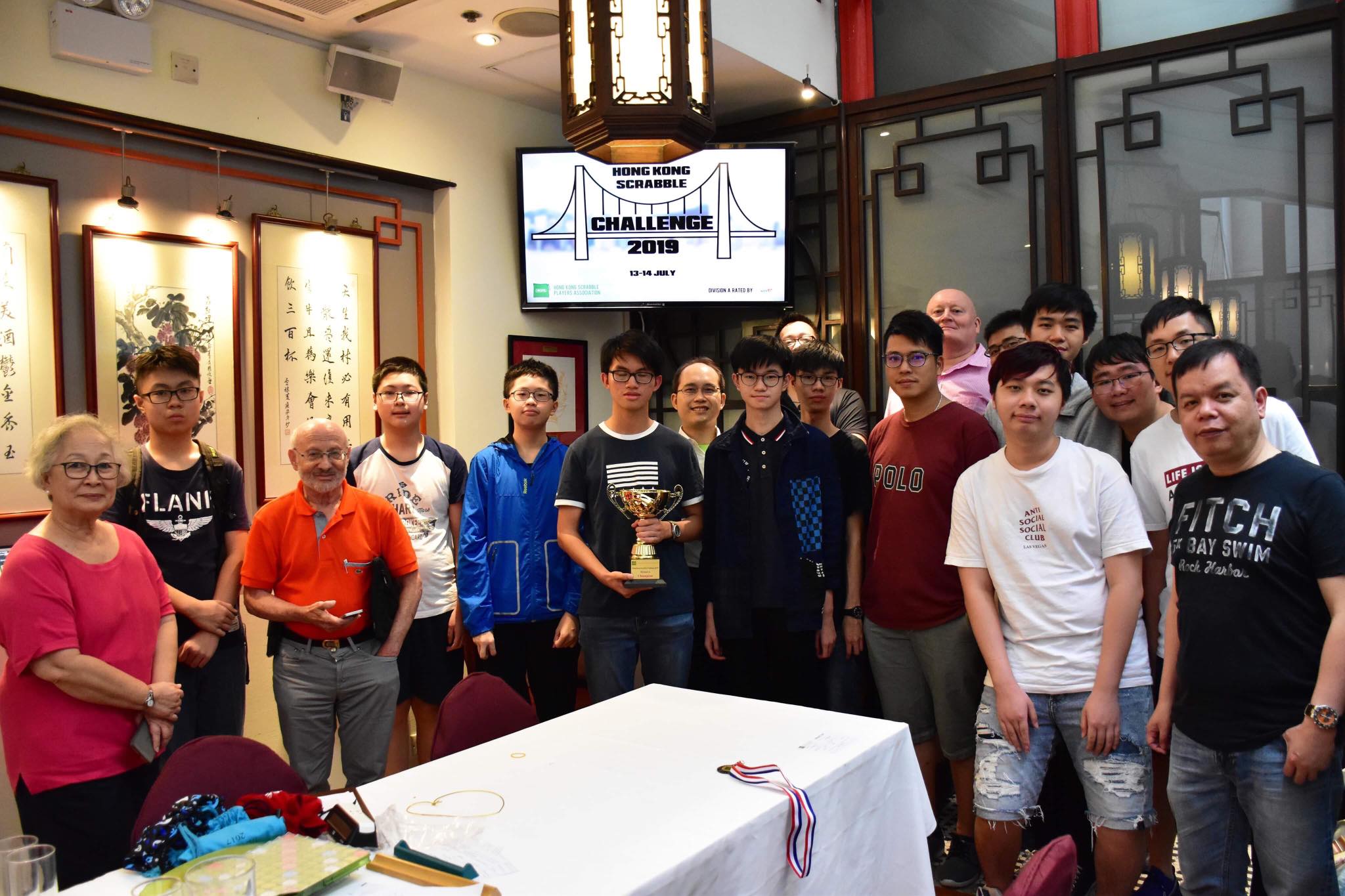 Group photo of Division A of the Challenge
The Challenge is a major tournament organised by the Hong Kong Scrabble Players Association provides a platform for local players to play with overseas players, aiming to connect Scrabble players from all over the world together. We look forward to seeing more players in the upcoming years.