Three Hong Kong players, Euclid Hui, Brian Po and Thomson Law Long Yin, will be representing Hong Kong in the WESPA Championship 2023 ("WESPAC") in Las Vegas, the United States from 22-26 July 2023. Another Hong Kong player, Yip Tsz Hin, will be playing in the Last Chance Qualifier (LCQ) on 21 July 2023 to fight for a seat in the WESPAC.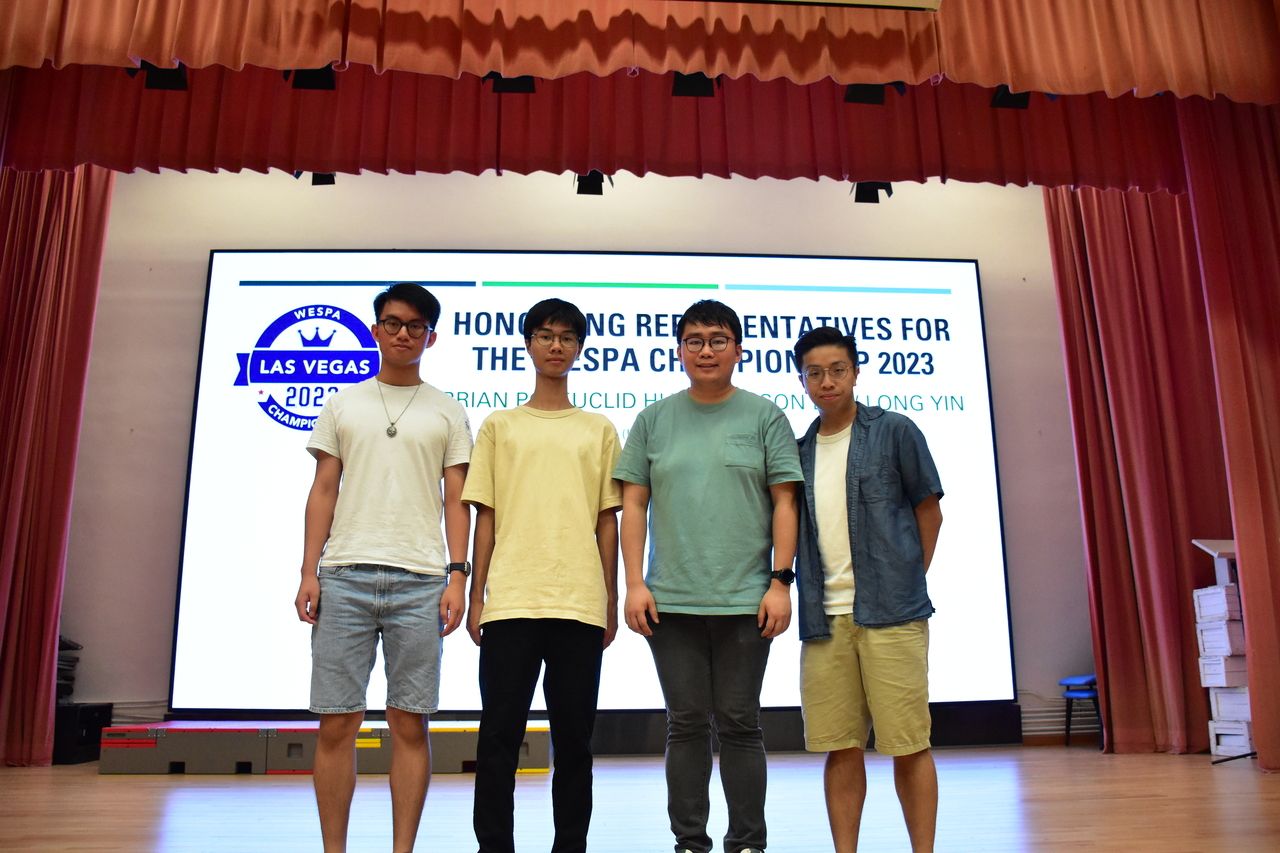 Hong Kong players in the WESPAC and LCQ. From left to right: Brian Po, Thomson Law Long Yin, Euclid Hui and Yip Tsz Hin.
Euclid Hui is a four-time Hong Kong Scrabble Champion, winning the event in 2018 and 2021-2023. He has participated in various international tournaments before, and has extensive local Scrabble tournament experience. He is currently the Vice President of the HKSPA Executive Committee.
Brian Po was the Hong Kong Scrabble Champion in 2019. He has played in the World Youth Scrabble Championship / WESPA Youth Cup from 2016 to 2019 and finished the event with great results. In 2022, he has finished second in the British Matchplay Scrabble Championship.
Thomson Law Long Yin is an elite local Scrabble player. Beginning his Scrabble career since primary school, he has played in the WESPA Youth Cup from 2017 to 2021. He has also played in the ASCI from 2017 to 2023, as well as the EASC in 2019 and 2023. He completed several tournaments with prominent results before.
Yip Tsz Hin (Owen) is the co-founder of the HKSPA. He is an experienced Tournament Director and has organised numerous Scrabble training classes and workshops for young players before. He has participated in some overseas Scrabble tournaments as well in the past. He is currently a member of the HKSPA Advisory Board.
We wish every player the best of luck in their games!