On 18 Aug 2019, 8 current or former committee members gathered and played in the Hong Kong Scrabble Organisers Tournament 2019. While they are all familiar faces in Scrabble events, some of them are rarely seen playing in a rated competition.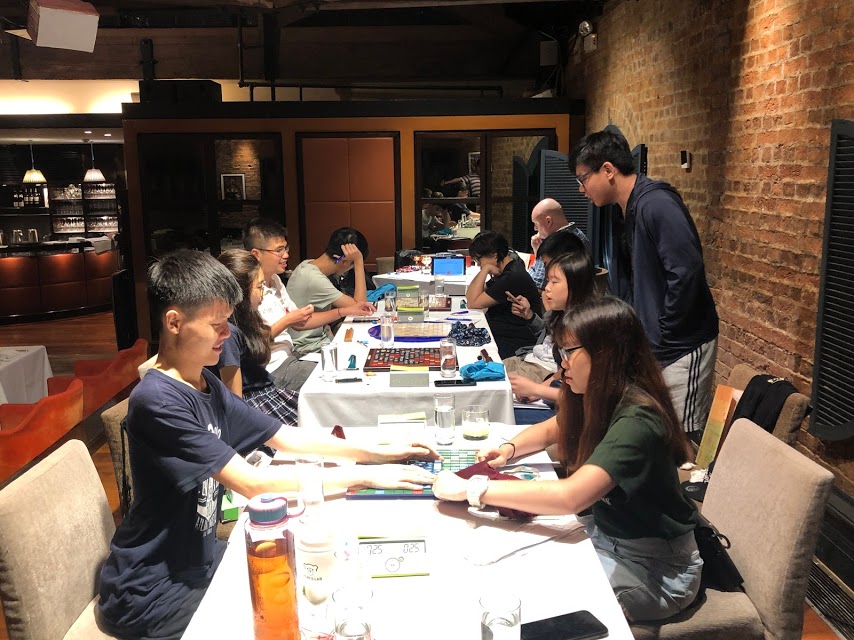 It would be nice to see these players in action more often!
One of the goals of the tournament is to let Scrabble organisers relax and just play in the event. However, it quickly became apparent that some help was still needed. Paul Christensen brought a few clocks and booked an excellent venue, and Euclid Hui happily provided a few Scrabble sets. (It is quite unbelievable that Paul has almost single-handedly hosted hundreds of meetup tournaments in the last few years!)
The result of the tournament is not the most important. Nonetheless, Douglas Tsang won 6 games out of 7 to become the champion.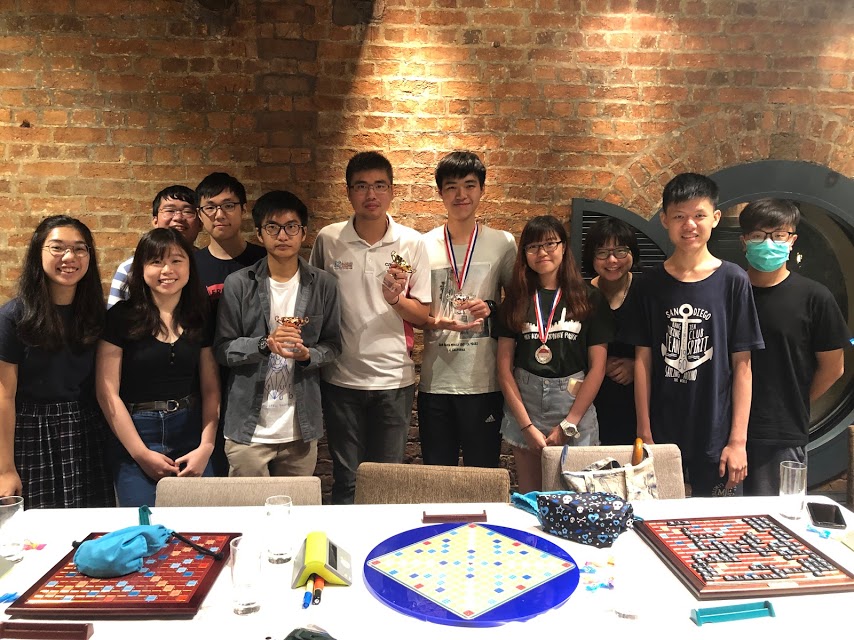 The complete result can be found here: https://players.hkscrabble.org/events/standing/20190818_Organisers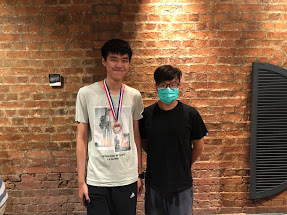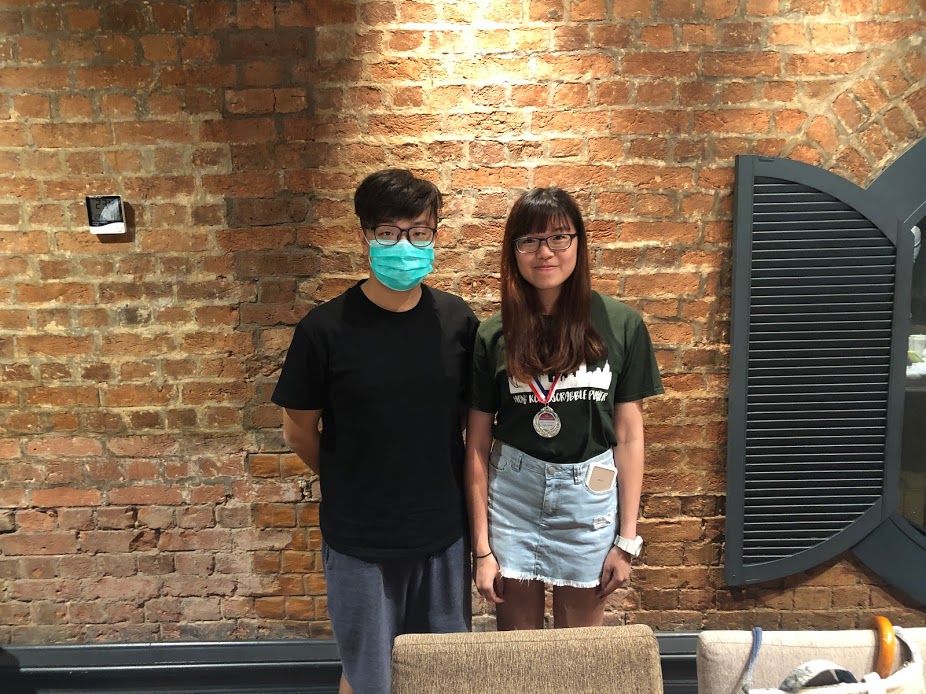 Owen Yip presents the High Game award to Herbert Ma and the High Word award to Elizabeth Kwok.
Congratulations to all prize winners, and a big thank you to all Scrabble organisers in Hong Kong!