Hong Kong Scrabble player Thomson Law Long Yin has got the 1st Runner-up in the Under-15 Category of the Astar Scrabble Challenge International (ASCI) 2018 in Kuala Lumpur, Malaysia.
Thomson got 11 wins in 13 games in the two-day WESPA-rated and MSA-rated tournament.
Two other Hong Kong Scrabble players, Carson Ip and Douglas Tsang, finished 13th and 26th in the Open Category respectively.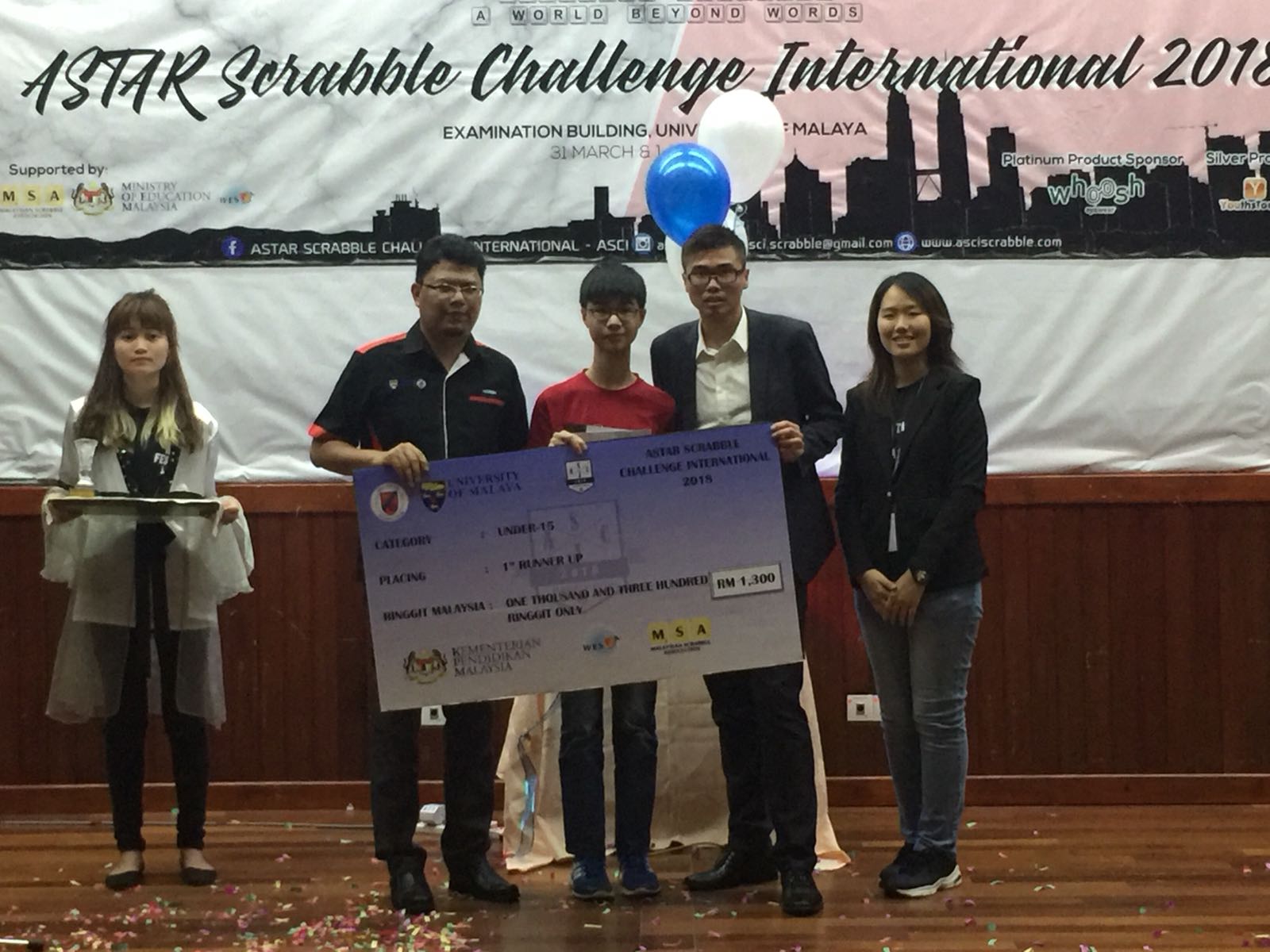 Thomson has been awarded 1,300 Malaysian Ringgit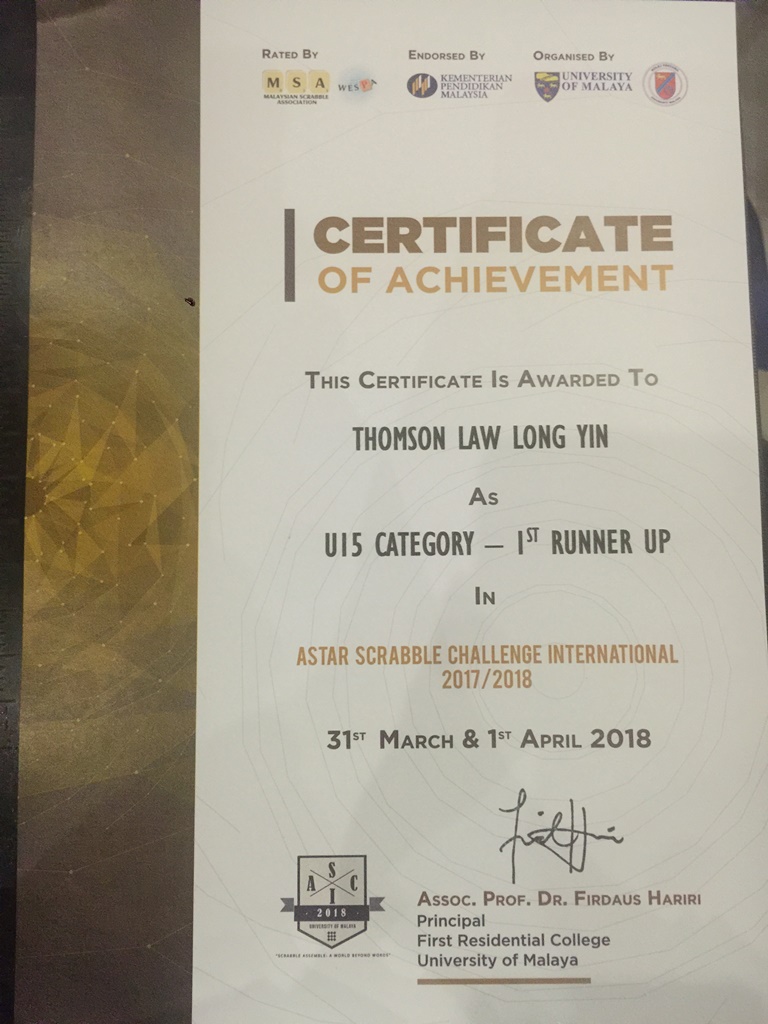 Certificate of Achievement of Thomson
Congratulations to Thomson!