Hong Kong Scrabble player Jason TSANG Wai Yin came first in Division B of the inaugural Scottish International MatchPlay Live in Edinburgh ("SIMPLE"), with 21 wins and 3 losses. Jason was awarded 950 pounds for his victory.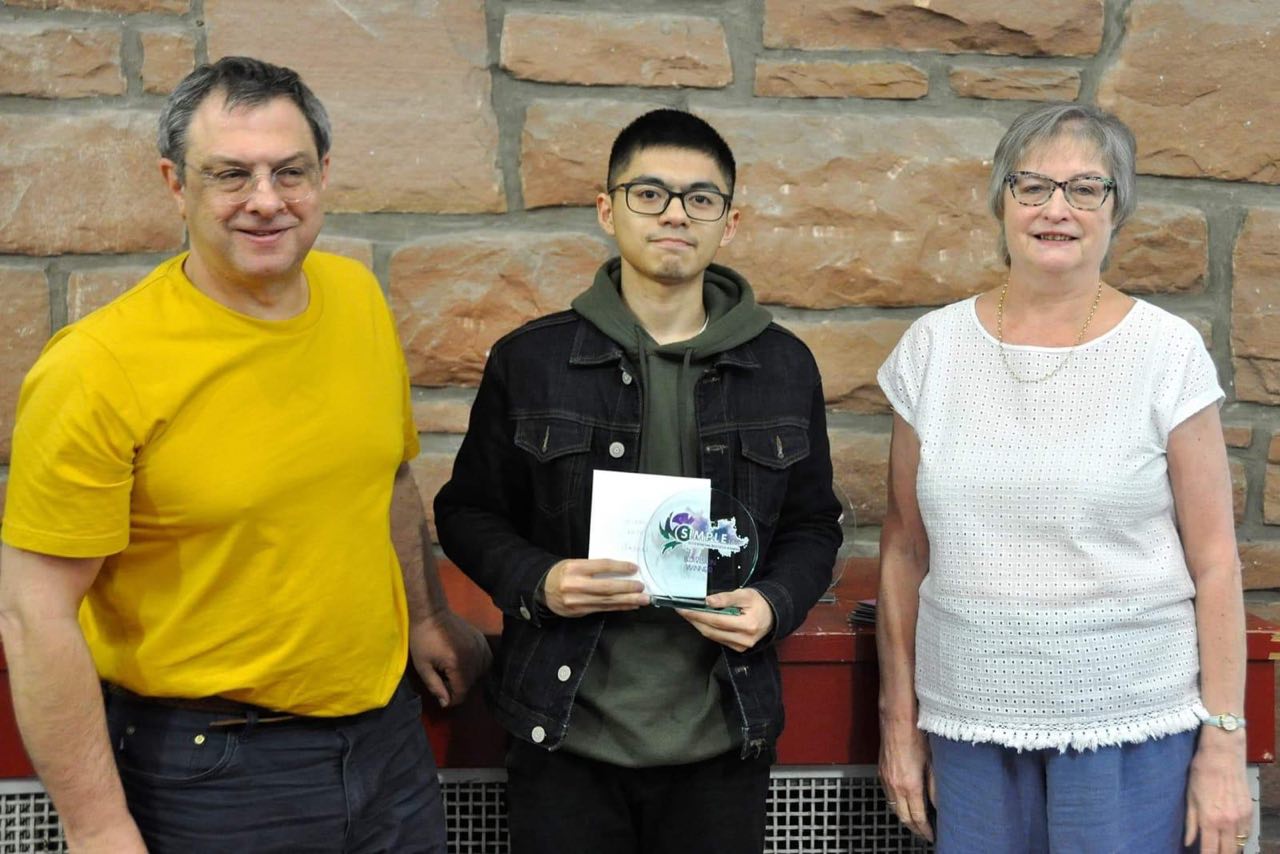 Jason Tsang (middle) receiving the prize money and trophy from Elie Dangoor, Chair of World English-Language Scrabble Players Association (left) and Amy Byrne, former Chairlady of the Association of British Scrabble Players (right)
SIMPLE is a WESPA-rated and ABSP-rated tournament held from 4 to 6 May 2019 in Edinburgh, Scotland. 34 players competed in Division A while 29 competed in Division B. Brett Smitheram, the winner of the World Scrabble Championship 2016, trumphed in Division A.