On 10 February 2016, a 12-player 6-game tournament was held at the Trafalgar Brewing Company to embrace the start of the Year of Monkey.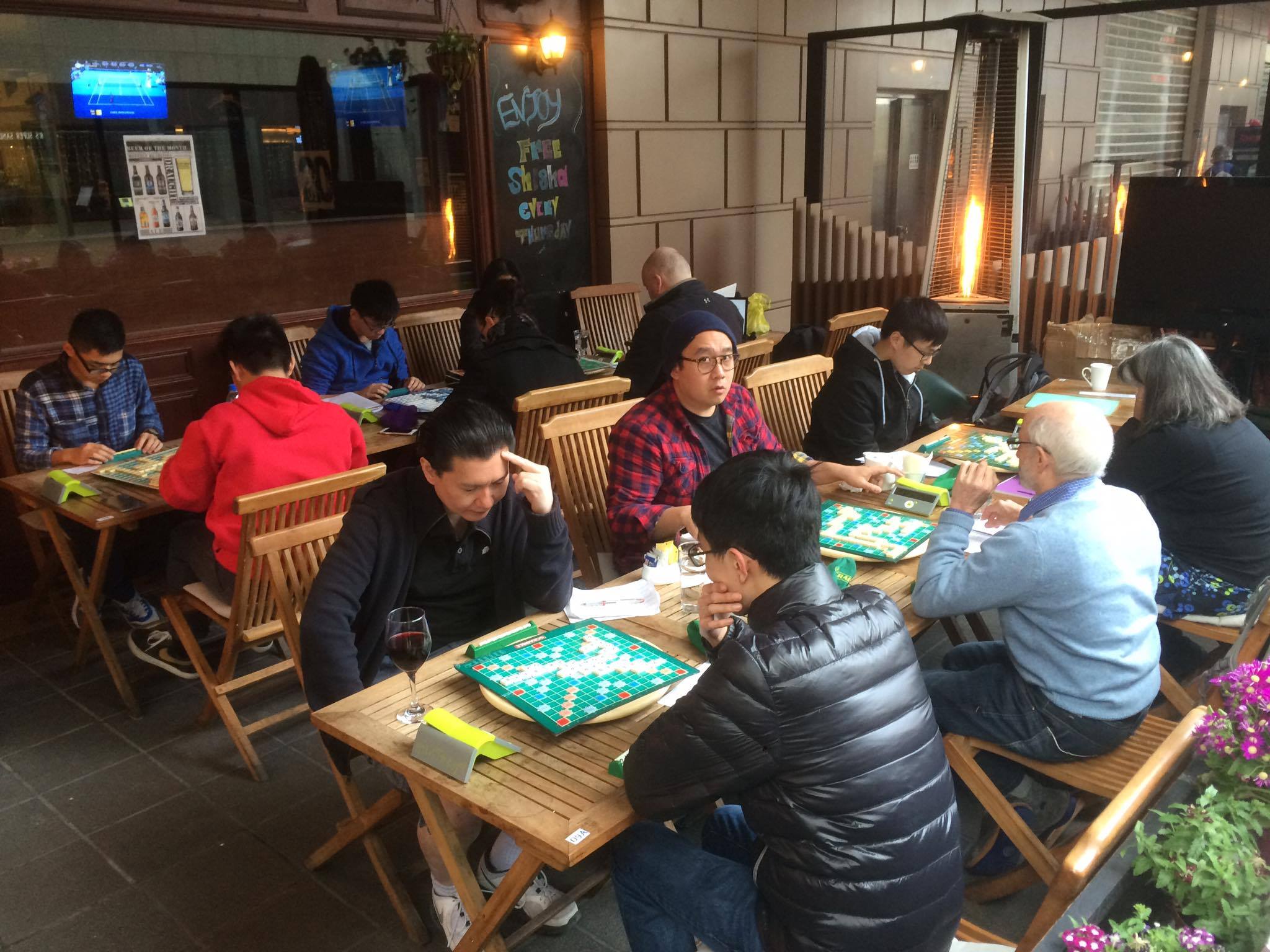 Game 6 in progress
The players are divided into three divisions according to their HKSPA ratings. In the first 3 games, round-robin within a division was played. Australian Swiss Draw was used for the remaining games.
This is one of the biggest tournament organised by the Hong Kong Competitive Scrabble Meetup, with 3 secondary school students joining the adults. The students include Tsang Wai Yin Jason, member of the Hong Kong Youth Scrabble Team 2015.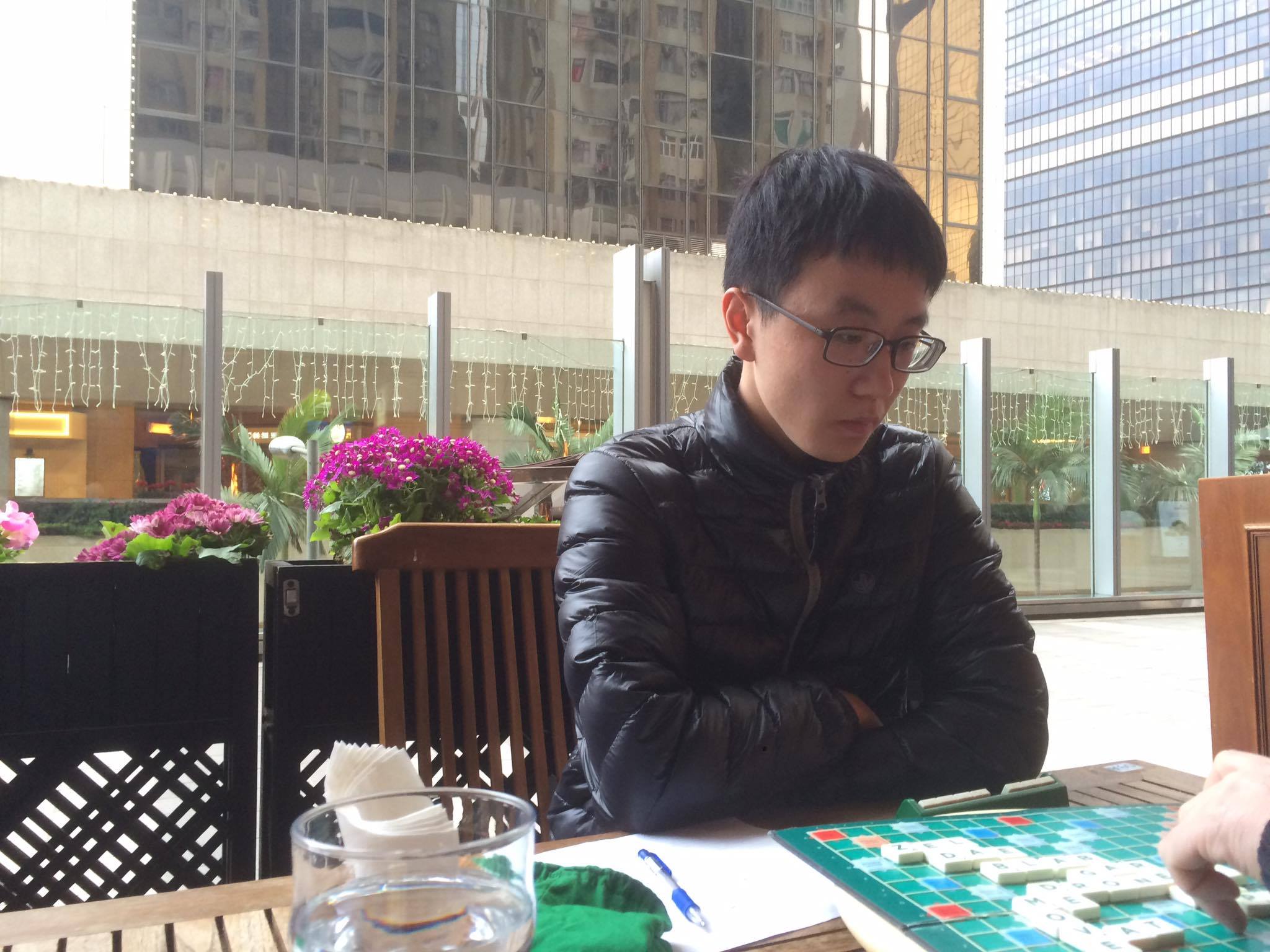 Ting Tsz Hin, a student from SKH Tsang Shiu Tim Secondary School
After 6 rounds of fierce competition, Carson Ip was the Champion with 6 wins, followed by Michael Edesess (5 wins) and Paul Christensen (4 wins). Members the Meetup group can view the full results of the tournament here.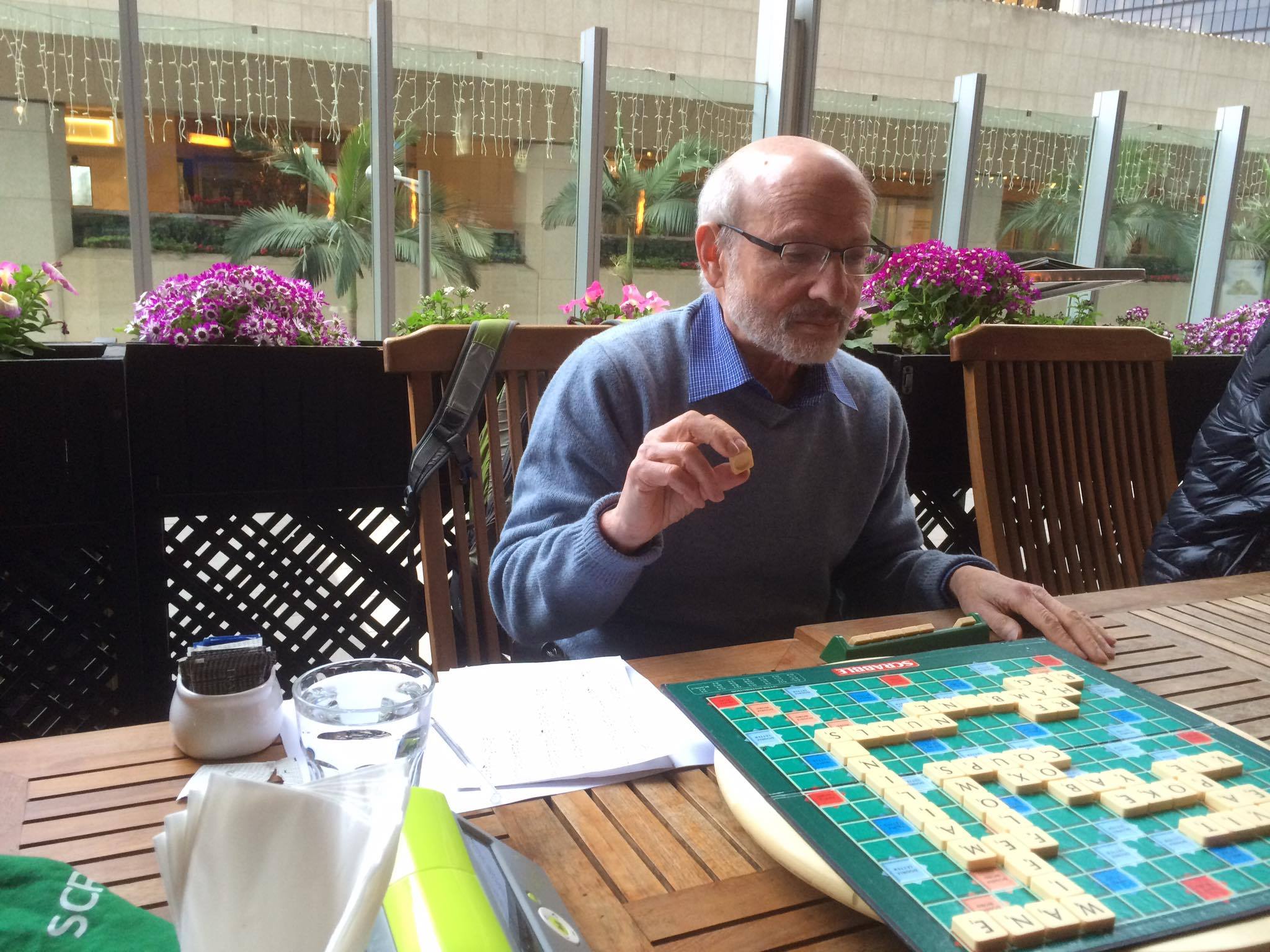 Michael Edesess, finishing 2nd
More great Scrabble tournaments are coming in the Year of Monkey! Keep an eye on the event page of HKSPA's official website for the coming events! We are looking forward to seeing you there!