HKSPA is delighted to announce the details of our Ratings system, with two of our members getting their HKSPA Rankings after playing more than 50 rated local games.
HKSPA Ratings system aims at providing a comprehensive ranking for all Hong Kong Scrabble players, so that players can know their level and set improvement targets. Ratings can also be used to split players into different divisions in tournaments so that players with similar level can face each other.
HKSPA Ratings are calculated from results of HKSPA-rated tournaments starting from September 2015. HKSPA will rate tournaments following the latest WESPA Rules and of particular importance (for example, social meetings and friendly matches will not be rated). The list of all HKSPA-rated tournaments can be found on our website under "Events".
Only HKSPA Individual Members can have their rankings after playing at least 50 HKSPA-rated games. Members having played less than 50 games will only have provisional ratings, which will only be revealed individually on request. Non-members will not have any access to their ratings and will not have their rankings.
Two HKSPA members got their rankings already. Members reaching 50 games will have their names and detailed personal statistics published on the Ratings page (http://hkscrabble.org/ratings/).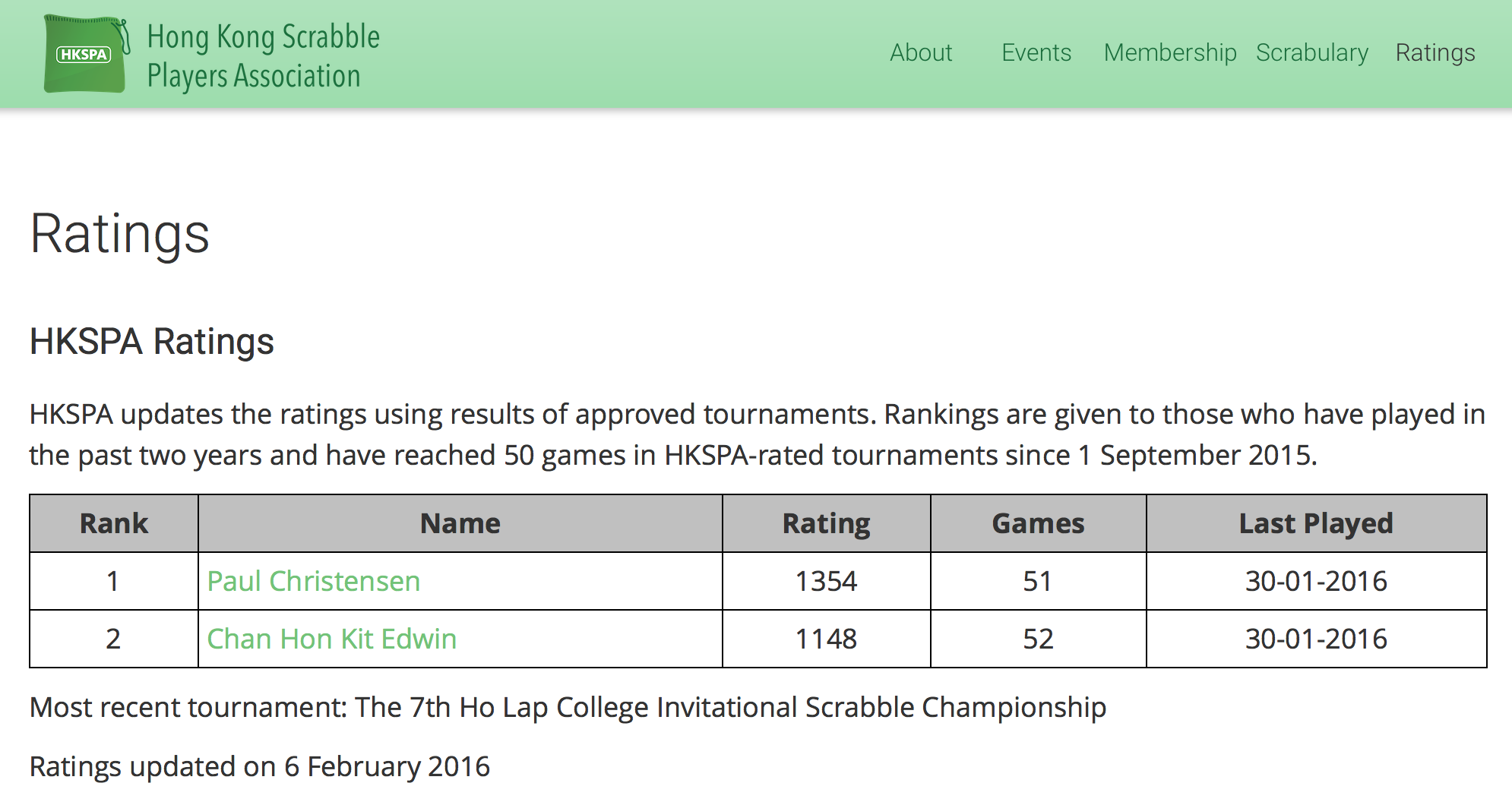 Ratings page on our website
Players can join more HKSPA-rated tournaments to get their rankings sooner. HKSPA welcomes and encourages tournament organisers to follow the latest WESPA rules and apply for Ratings by sending an email to [email protected].