Two Hong Kong Scrabble players, Euclid Hui and Douglas Tsang, will be playing in the Jurong Green CC Scrabble Open Championship 2023 in Singapore from 18 to 19 March 2023!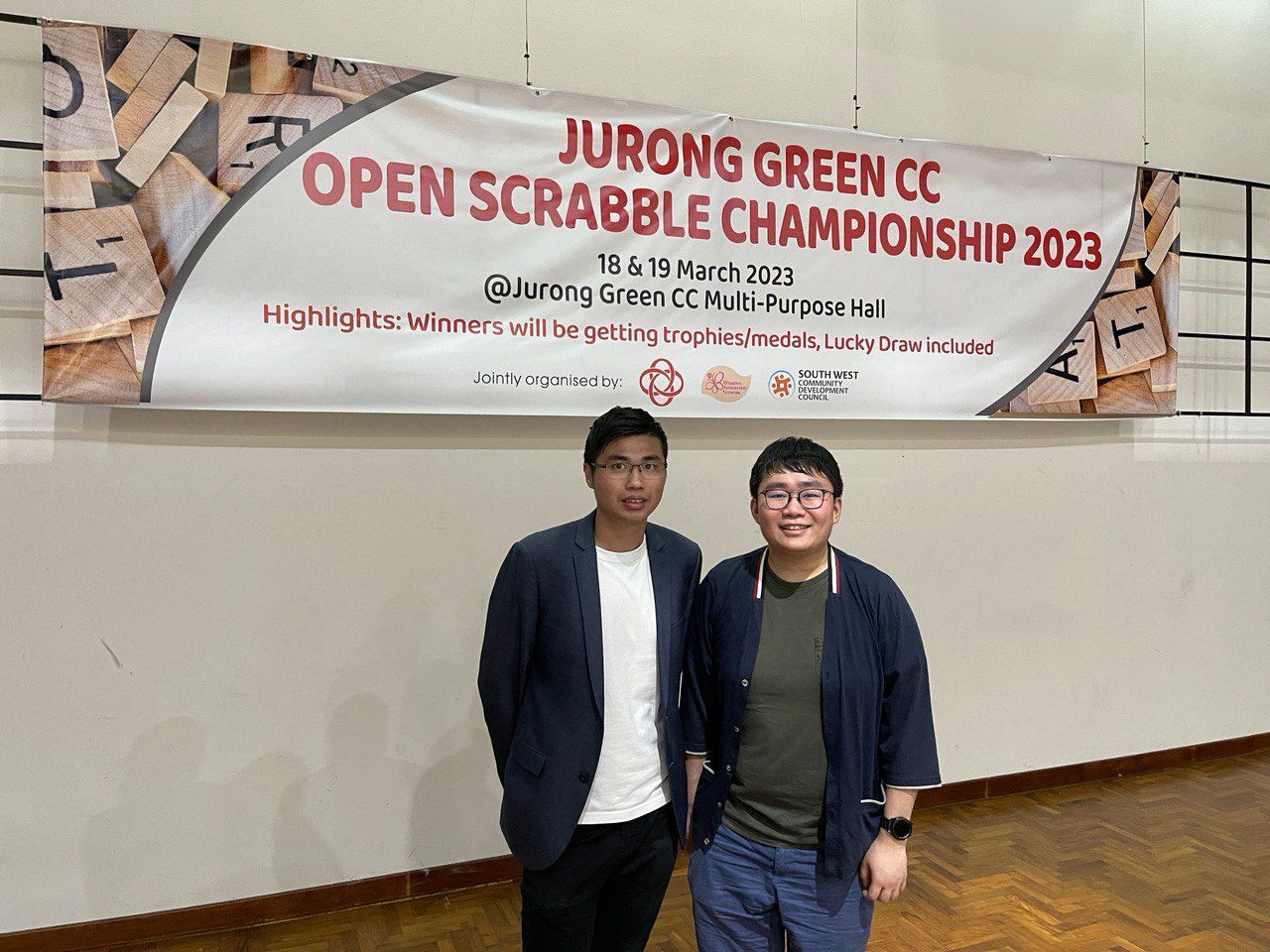 Euclid will play 16 games in Division A of the JGCC while Douglas will play 12 games in Division B of the JGCC.
Wish them all the best in the Championship!