Hong Kong student Brian PO Chun Wo finished 8th out of 190 players from 14 countries in the World Youth Championship of Scrabble this year. Brian, a 17-year-old student from the Methodist College, played a total of 23 games and won 16 of them with a spread of +675.
The Championship, called "World English-Language Scrabble Players Association ("WESPA") Youth Cup", was held from 29 November to 1 December in Kuala Lumpur, Malaysia. In its 14th edition, the Championship is the biggest and most prestigious Scrabble competition for under-18s in the World. Hong Kong has sent representatives to the Championship since 2015. Last year, Brian finished 6th out of 119 players in the Championship in Dubai.
Brian is a top Scrabble player in Hong Kong. He won the Hong Kong National Scrabble Championship and the Hong Kong Scrabble Challenge, the two biggest and most prestigious Scrabble tournament in Hong Kong, this year. Having played 462 official Scrabble games in Hong Kong, he is the 2nd ranked player locally.
Brian said, "Scrabble is not just only about words. It is about board management and predictions. "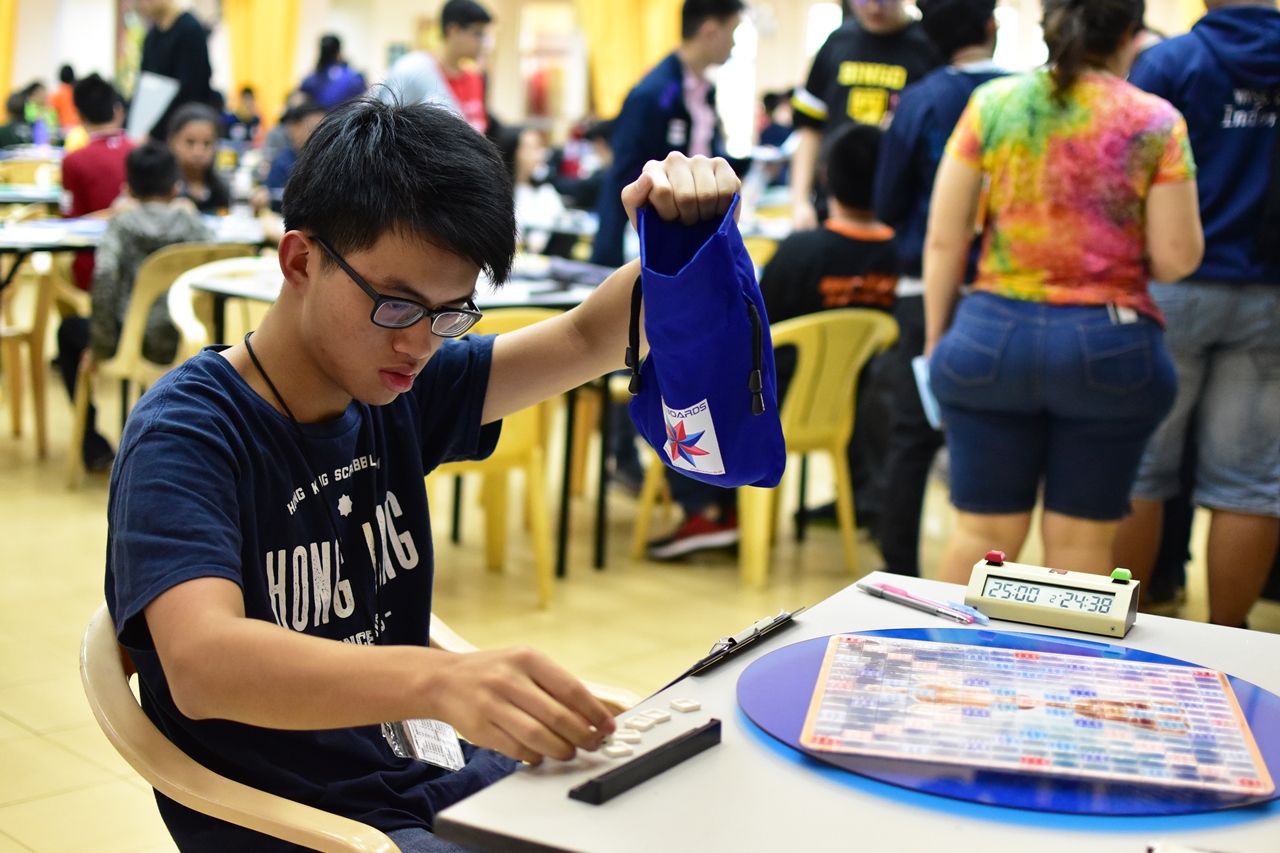 Brian was playing Scrabble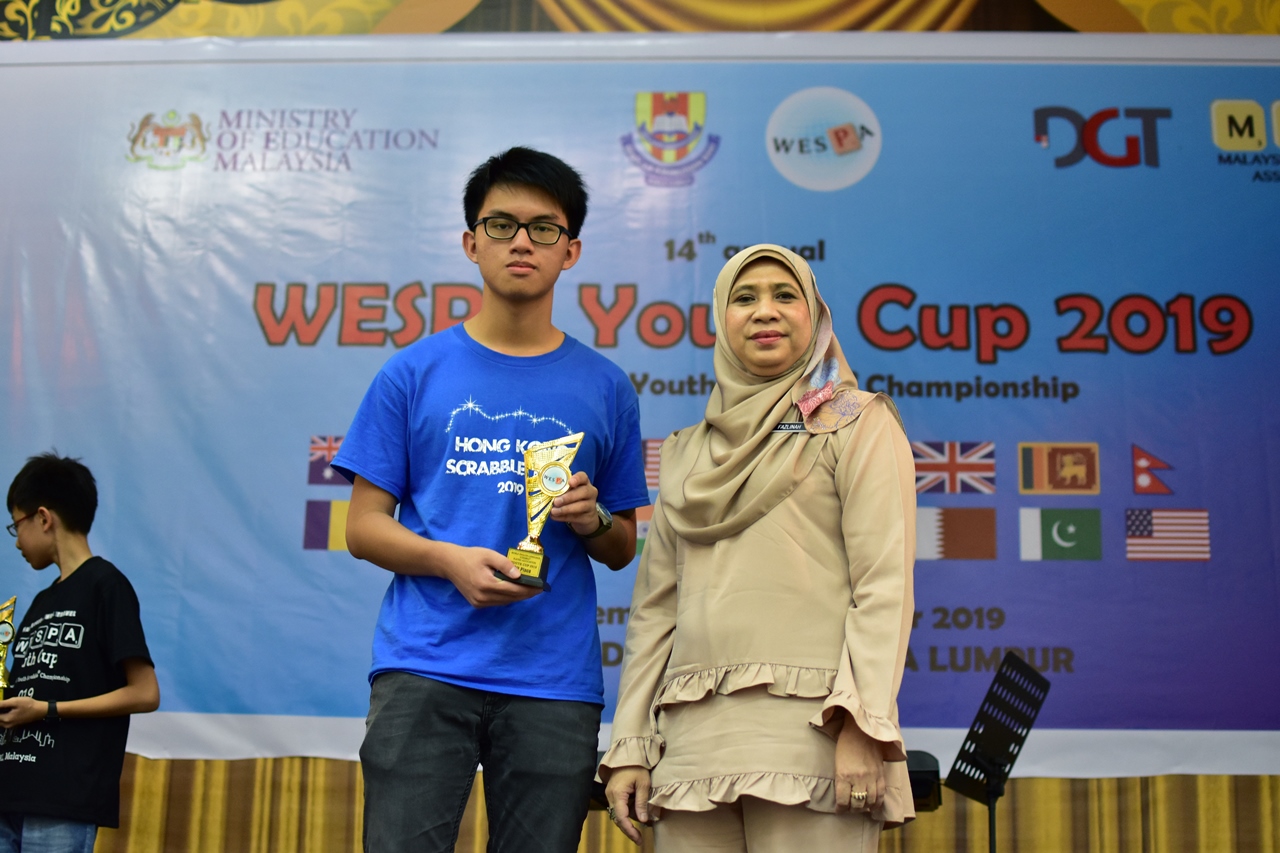 Brian was awarded the 8th Place Award.