Hong Kong got its best results in the World Youth Championship of Scrabble this year, with 2 players among the top 10 finishers in Dubai. Brian PO Chun Wo and Thomson LAW Long Yin, both students from the Methodist College in Hong Kong, finished 6th and 9th respectively among 116 players from 14 countries. Brian PO and Thomson LAW both got 16 wins out of 24 games.
SIU Chun Hong, a student from CCC Mong Man Wai College, also got the "Most Improved Player" Award to recognise his improvement from last year's participation. Meanwhile, Douglas TSANG, the coach of Brian PO and Thomson LAW, finished 4th in the side tournament for adults.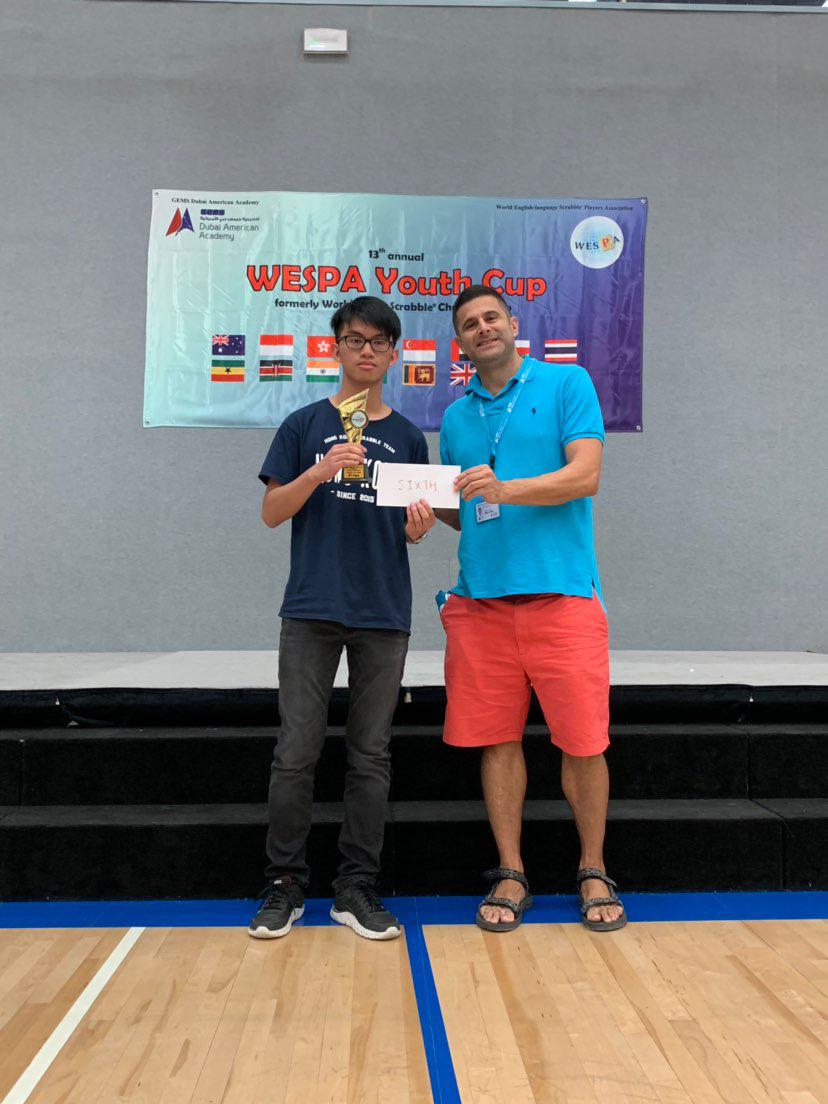 Brian PO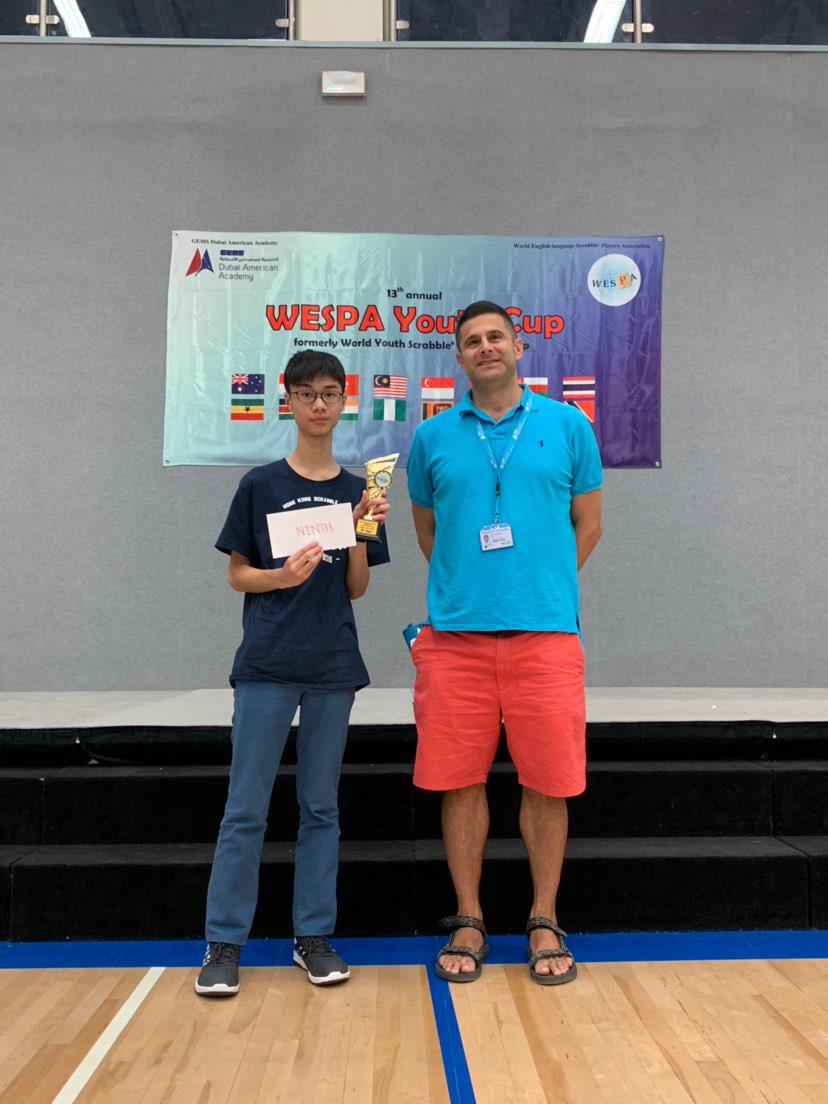 Thomson LAW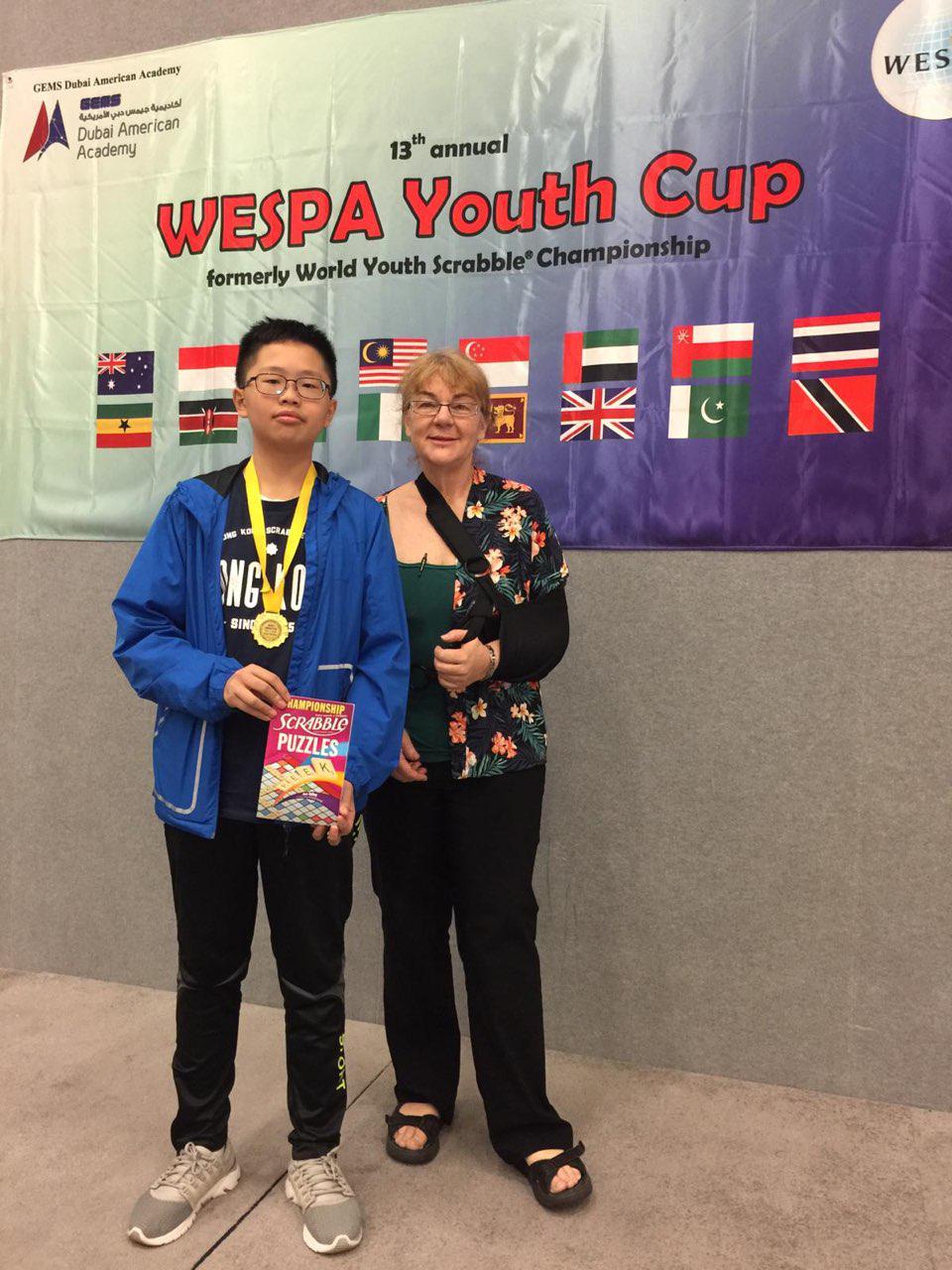 SIU Chun Hong
Brian PO said, "It's a dream come true to finish top 10 at the best Scrabble competition for youths in the world. I practiced a lot before the competition and the hard work finally pays off. Scrabble is my favourite game and I hope there will be more and more Scrabble players in Hong Kong."
This is Hong Kong's fourth participation in the World Youth Championship of Scrabble, the World English-Language Scrabble Players Association Youth Cup ("WESPA Youth Cup"). The WESPA Youth Cup, formerly called "World Youth Scrabble Championship", was held in Dubai, United Arab Emirates this year from 13 to 15 December. Only under-18 players can participate in the WESPA Youth Cup. The Hong Kong Scrabble Players Association sent 11 players to the competition this year.