HKSPA is pleased to announce the launch of our new players database, at players.hkscrabble.org.
HKSPA ratings system has been in operation since 26 September 2015. Beginning from our first rated tournament, HKSPA has rated more than 100 tournaments (A full list in our events archive). Those events all follow standard WESPA Rules and are of competitive nature. Moreover, more than 630 players have participated in HKSPA-recognized or HKSPA-rated tournaments.
With the new ratings database, HKSPA individual members can easily access their personal statistics, events participated with rating changes as well as the other players that they have played with before. Their rating changes are also shown in a graph if they have participated in at least 3 HKSPA-rated tournaments.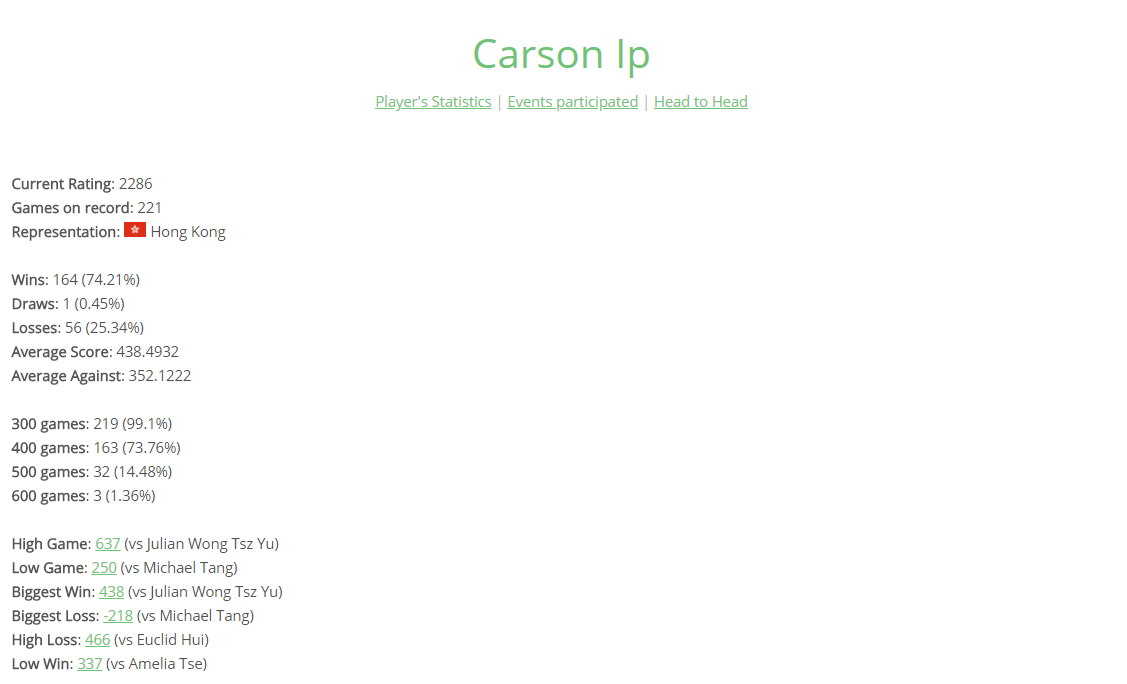 The statistics for the current Hong Kong Scrabble Champion, Carson IP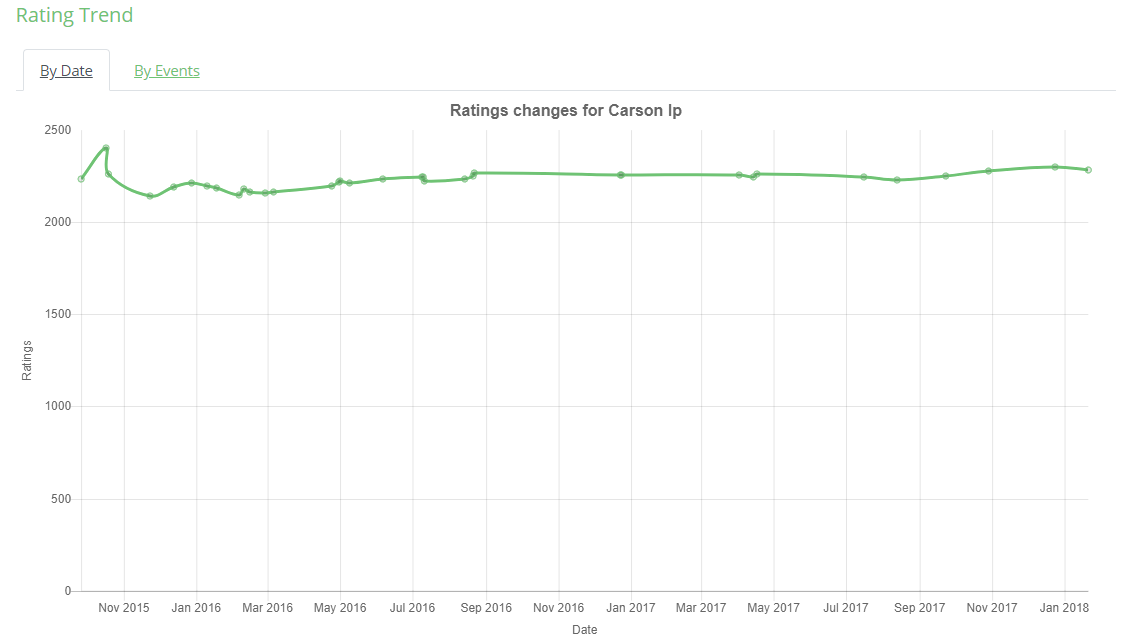 The rating trend of Carson
The database also includes all the records of HKSPA-rated tournaments and selected HKSPA-recognised tournaments. The database provides comprehensive information about tournaments, including final standings, round-by-round scores, personal scorecards for players, statistics and rating changes. School rankings are available for major school tournaments and annotated games are available for selected annotated tournaments too.
Individual members can log in to the website to access Member Portal. For logged in members, their own names will be highlighted in all tournament report pages for their easy reference. Apart from this, they can change their contact information in their HKSPA membership records so as to facilitate communication. Members are also able to upload annotated games to the system. The website serves as a space for them to post their games for discussions or as a record.
For school members, teachers can log in to the website with their registered details. They will be provided a list of students with their displayed names and ratings information (applicable if the student is an individual member only) shown.
To have your own personal statistics and game records visible, you must be an HKSPA individual member. You may fill in the membership form anytime and come to our membership counter to pay the membership fee in order to activate your membership status as well as your personal statistics webpage.
For enquiries and opinions regarding the system (including error reports and feature requests), please contact us at [email protected].