The second Hong Kong National Scrabble Championship was held on 14 April 2017 (Friday). 85 players played in this WESPA-rated tournament.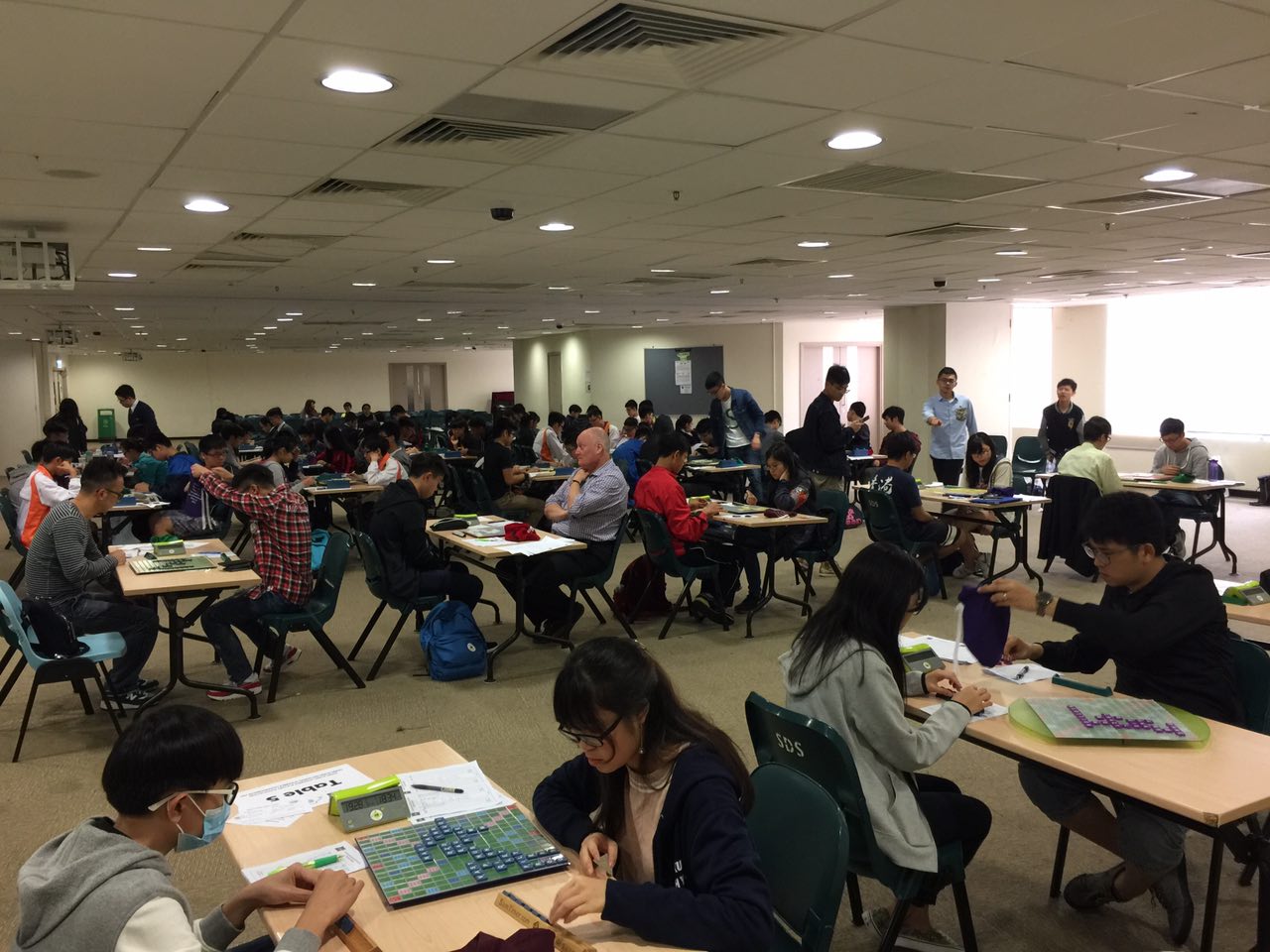 Tournament in Progress
The National consists of two rounds: the Qualifying Rounds and the Finals Day. The top 16 available players at the Qualifying Rounds will advance to the Finals Day. The winner in the Finals Day will be crowned the Hong Kong Scrabble Champion, receiving the Lion Rock Trophy.
TSANG Wai Yin Jason, who represented Hong Kong at two World Youth Scrabble Championships (2015 and 2016), was the Tournament Director.
After 9 exciting games of Scrabble, the finalists (in order of ranking) are: Felix KWOK, Calvin MA, HO Chun Hung, Carson IP, Kelvin LAM, TING Tsz Hin, Brian PO, Paul CHRISTENSEN, Douglas TSANG, Wesley CHOY Wing Chi, Boris CHUNG, HO Cheuk Yiu, NGAN Fu Ting, YIP Tsz Hin, TAM Pok Hin, and KWOK Ka Yee. (Shine CHAN declined the offer for the Finals Day and was replaced by KWOK Ka Yee.)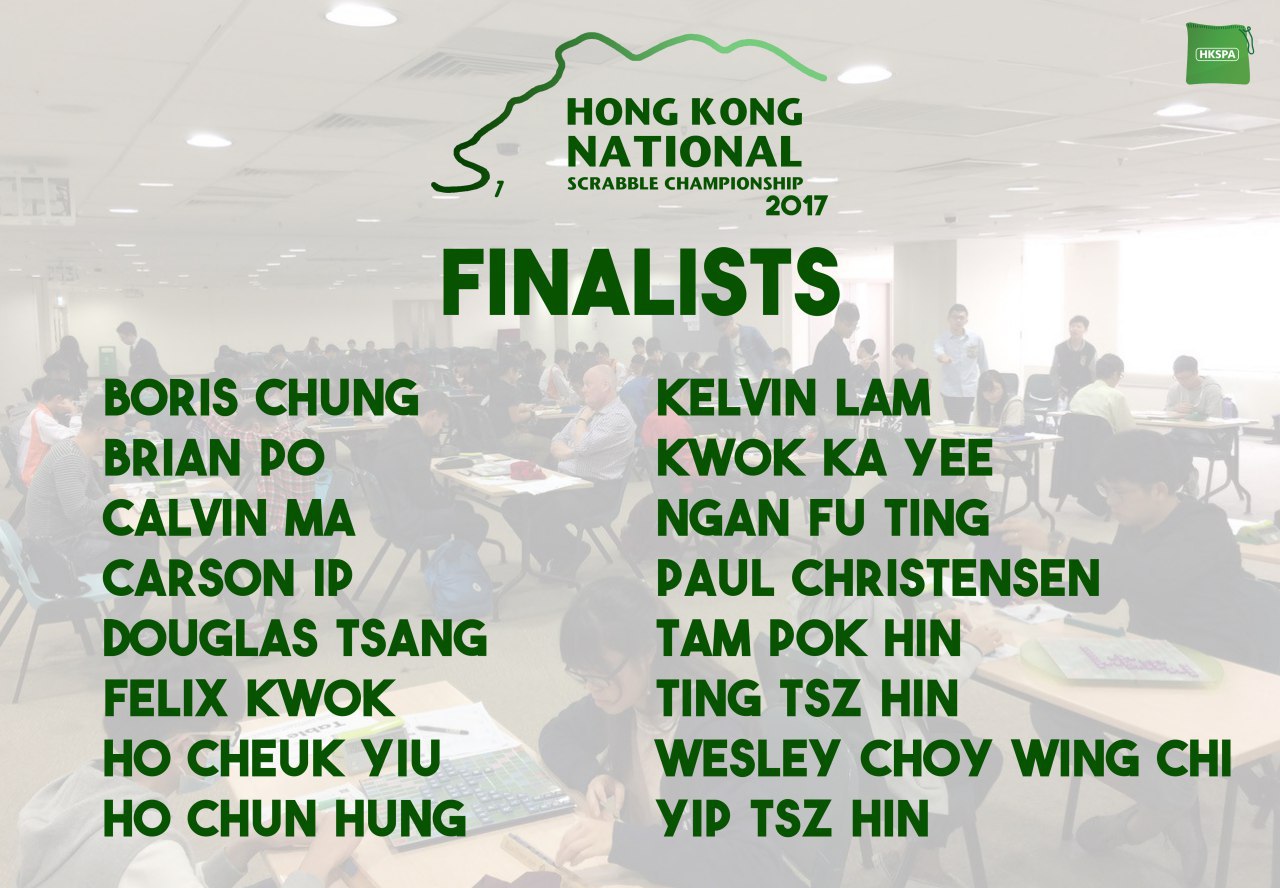 A list of the Finalists
The winner list of the Qualifying Rounds can be viewed at http://hkscrabble.org/hong-kong-national-scrabble-championship-2017/results/.
Congratulations to the finalists, and good luck to them in the Finals!