As the Hong Kong Qualifier of East Asian Scrabble Championship 2017 is coming, the recruitment of the Individual Membership of HKSPA (Season 2016-17) is now re-opened.
Individual Members of HKSPA can enjoy the following privileges:
receive priority notification of our events
enjoy priority access to selected events
have their own HKSPA Ratings after playing a minimum number of games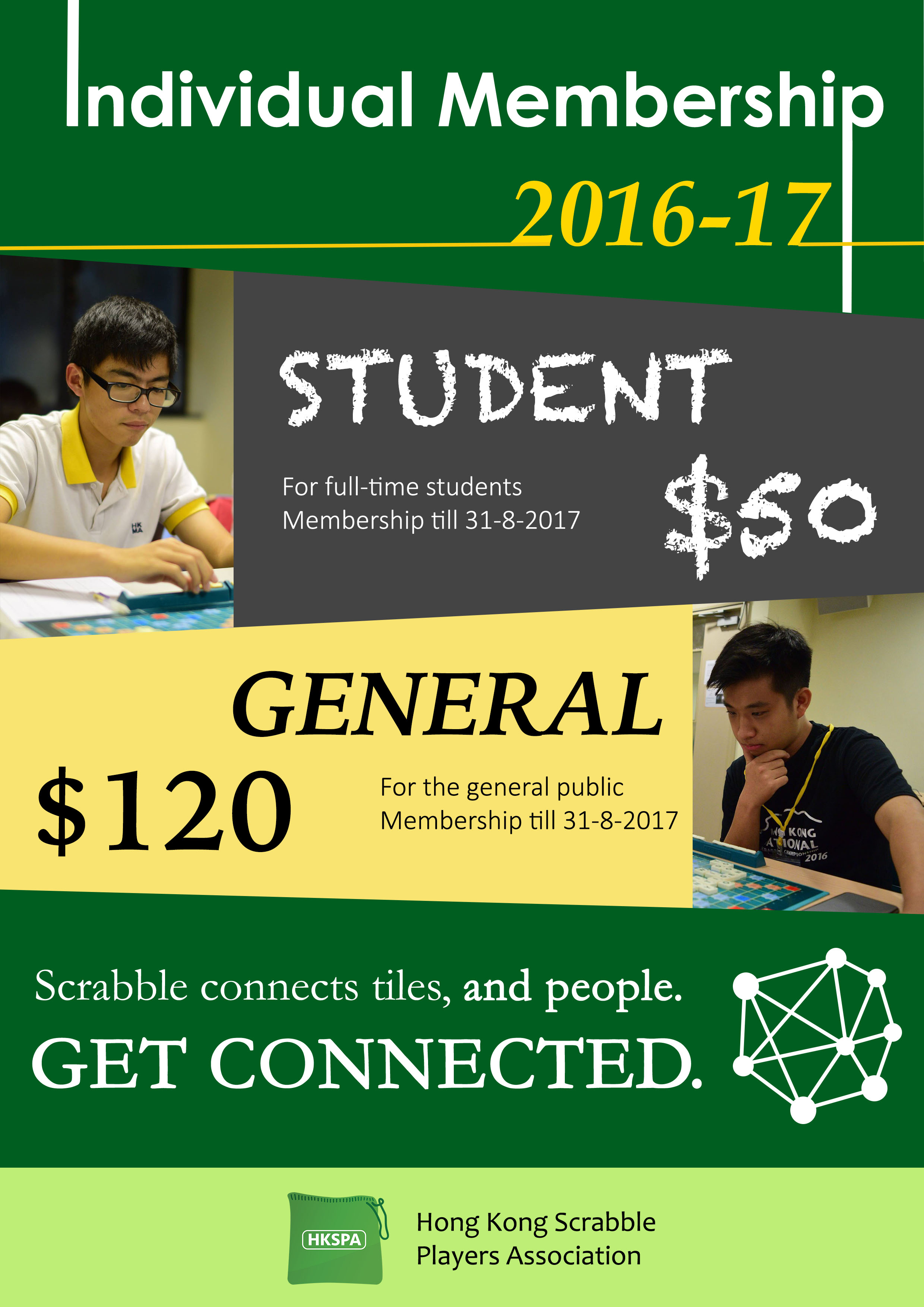 Get connected! Come and join us. Read more at http://hkscrabble.org/membership/.