Since Michael Tang won the tournament in his last visit in Hong Kong earlier this year, players who matched him have been overwhelmed by his real Scrabble skills and were determined to improve in order to mount a challenge on him. And the chance had come. Michael Tang dropped by Hong Kong on 9 May 2016 and were invited to a six-player tournament held in Foreign Correspondents' Club in Hong Kong Central. The tournament was directed by our President Owen Yip.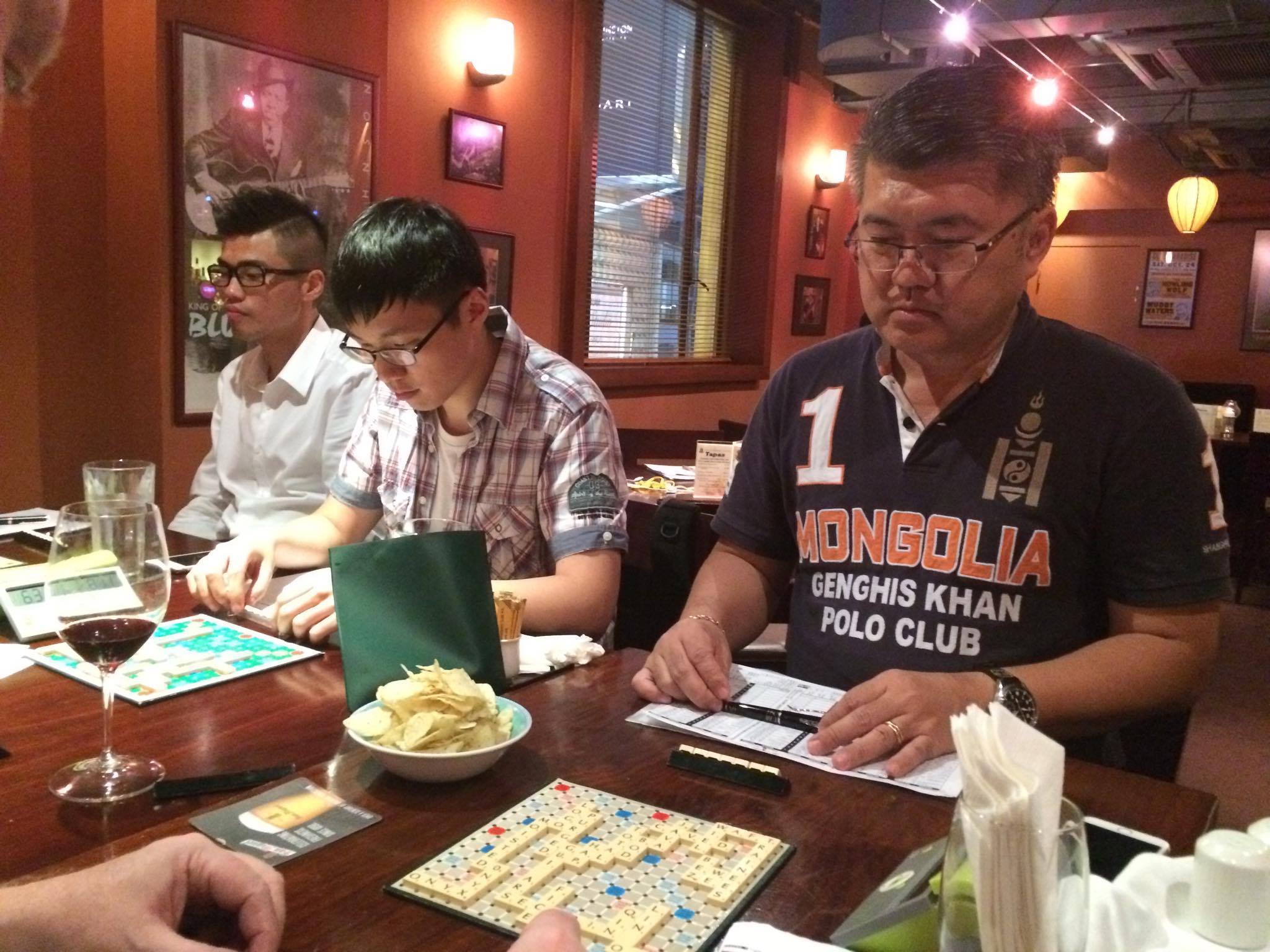 (from left) Douglas Tsang, Carson Ip, and Michael Tang.
This time we selected a strong field to greet him. The reigning Hong Kong Scrabble Champion Carson Ip was among the challengers and he played Michael Tang in the first round.
The game ended disastrously for Carson with LEDGERS being the unplayed tiles on his rack after he tried LEDGERS/VATICS to get over the 300 mark. The score was 250-468 to Michael.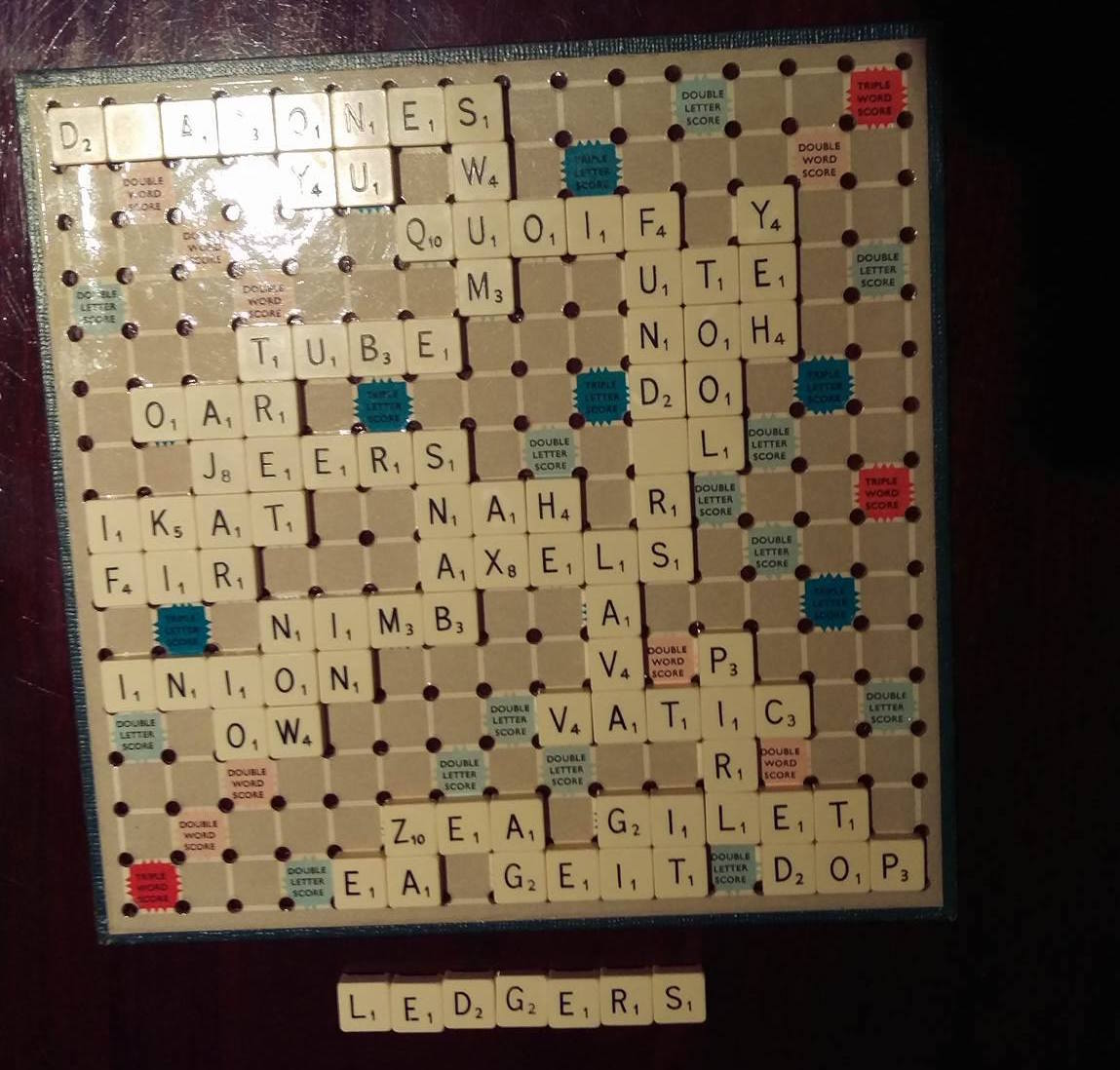 The final board between Michael and Carson
Meanwhile, Paul Christensen still could not score his first ever win against his most feared opponent, Felix Kwok, who has kept beating him since they met.
Felix Kwok played Michael Tang next and we had high hope on him. Despite being the Hong Kong's highest rated player, he still succumbed to Michael, whose pride has surely not faded since he won the last 11 games earlier in the star-studded ASCI tournament in Kuala Lumpur.
Paul would have surely treasured the moment to beat Michael after the failed attempts by two of the best players in Hong Kong. Indeed he was very close. He missed a game-winning bingo STERNUM in his last turn and he lost by 39 points. When Michael pointed out the missed bingo to Paul, Paul was so upset that repercussions were felt in nearby tables.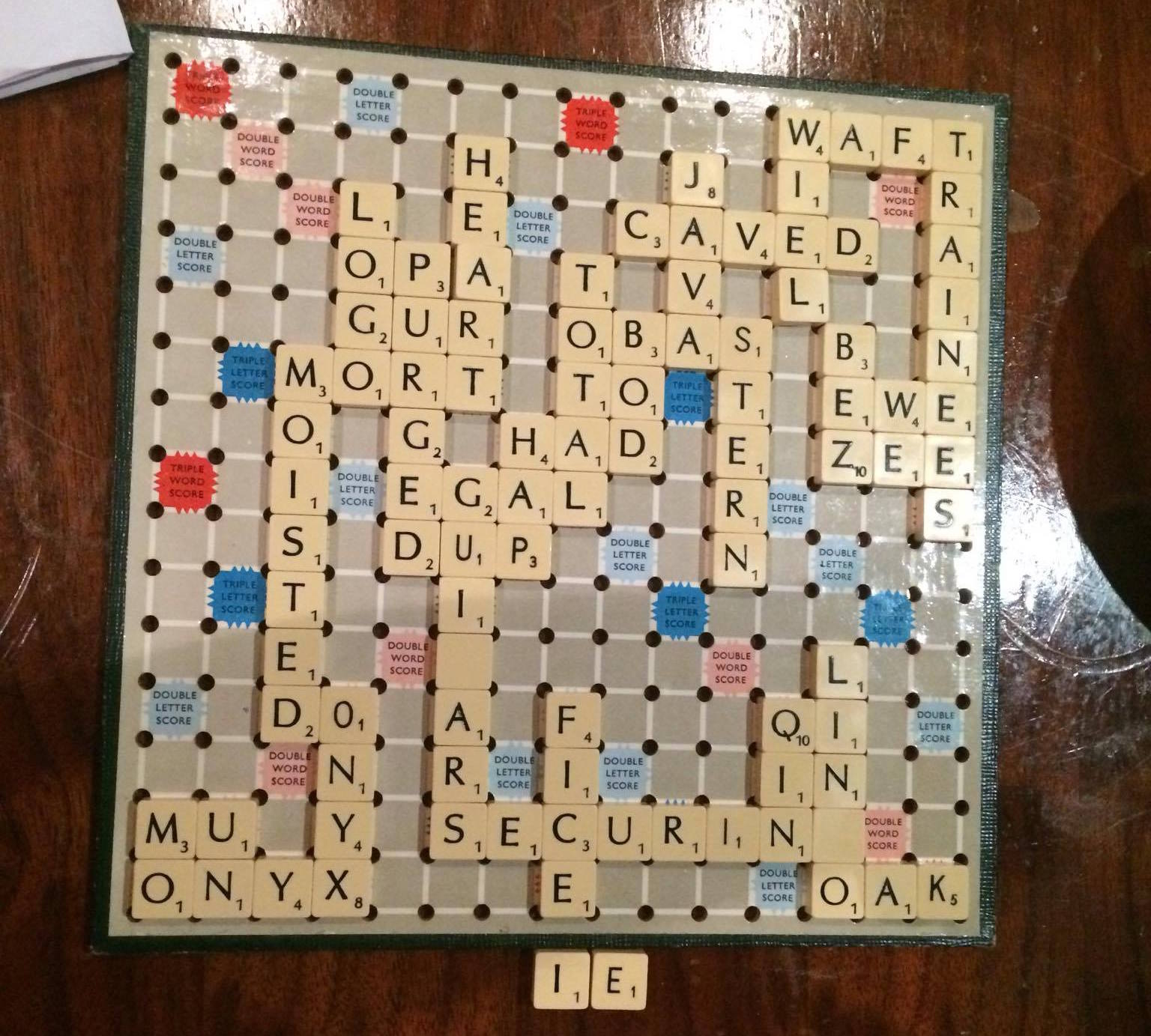 The final board between Michael and Paul
In the same round Edwin Chan played Carson. This is the round when Carson discovered that whenever Edwin said before the game that he would need many esses and blanks to beat Carson, he would beat Carson despite not having many of those tiles. Edwin failed to challenge off DuMbASS played by Carson though.
In the fourth round, Michael Tang played Edwin. Despite being the lowest rated player among the 6 players, Edwin performed very well and edged Michael by 20 points. Yet, we argued that Edwin should have won more because, with only one round to play, Michael still topped the table with a win ahead and with superior spread.
As we were almost sure that Michael would win the tournament, eyes laid on Carson Ip, who were sitting at the bottom with 1.5 wins after 4 rounds. Carson Ip has just won the Hong Kong National Scrabble Championship a week ago and at that point even if he could beat Paul Christensen he was not guaranteed a place up from the bottom. Luckily, Carson kept his cool to beat Paul, and as Michael pulverized Douglas and Felix eased past Edwin, Carson leapfrogged the losers of the last round to get the 3rd place. Michael won the first place and Felix got the second place.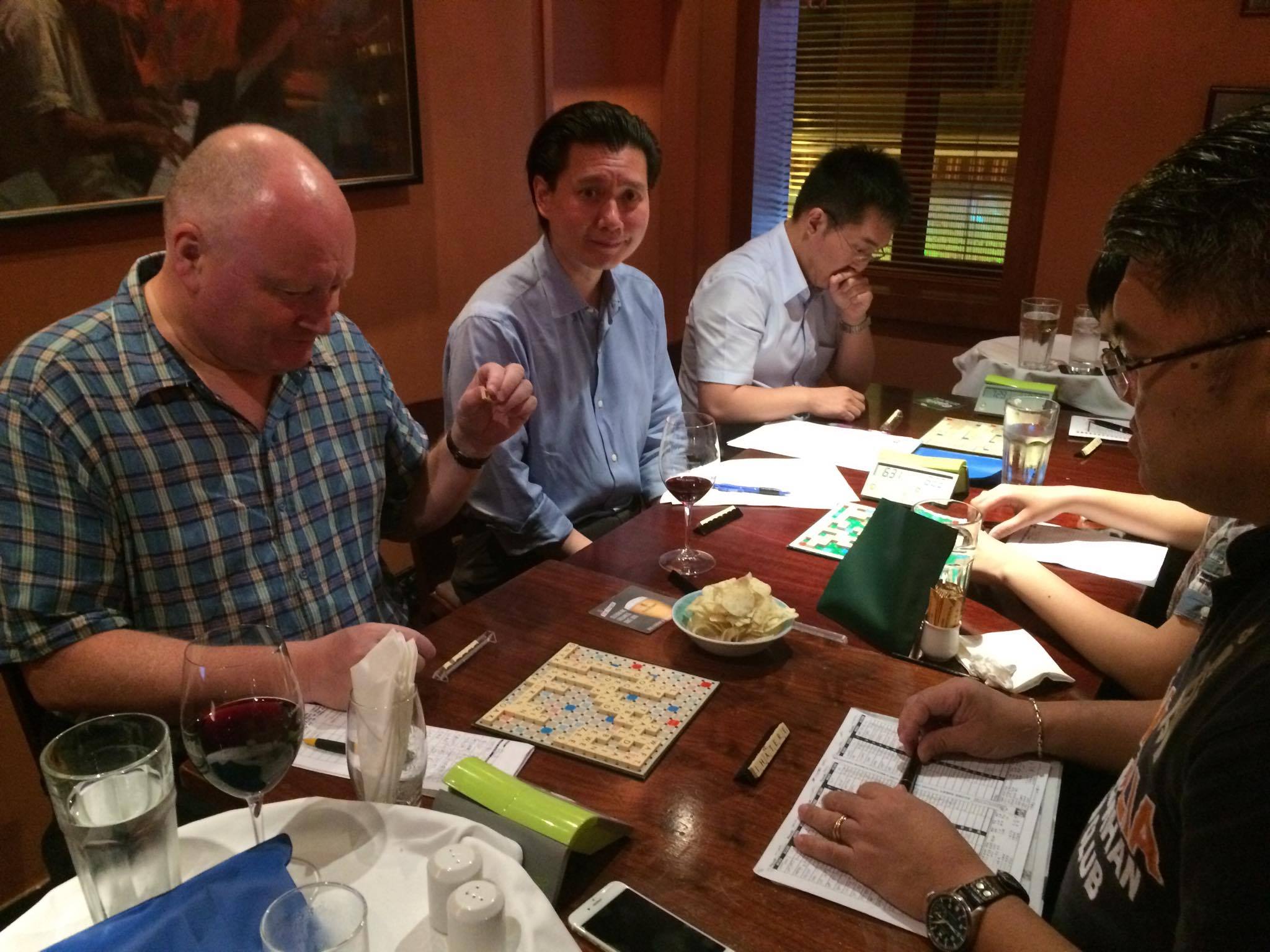 (from left) Paul Christensen, Edwin Chan, and Felix Kwok.
As we congratulated Michael Tang, Paul said to him that he was welcome to come in the future, but not too often! Hong Kong players would need to wait to dethrone Michael Tang.