On 7 January 2016, two HKSPA representatives, Owen and Chris, played Scrabble with a lady in her late eighties, Grace, in a nursing home. Grace is probably the oldest person playing Scrabble currently in Hong Kong.
Grace is a retired chief nurse in Hong Kong. She loved playing Scrabble with her friends when she was in Canada, but she has trouble finding someone to play with her after returning to Hong Kong. After being contacted by her family, we decided to arrange regular Scrabble meetings with her.
This is the second time we have played Grace. Grace is very good in spotting the high-scoring spots, and we still cannot beat her after two meetings. Except playing Scrabble, we also shared our trip to Perth, Australia with her.
We believe that Scrabble does not only connect tiles, but also people. Being able to meet people from all ages and all walks of life is what makes Scrabble exciting and amazing throughout the years.
If you wish to play Scrabble with Grace, please let us know by sending an email to [email protected].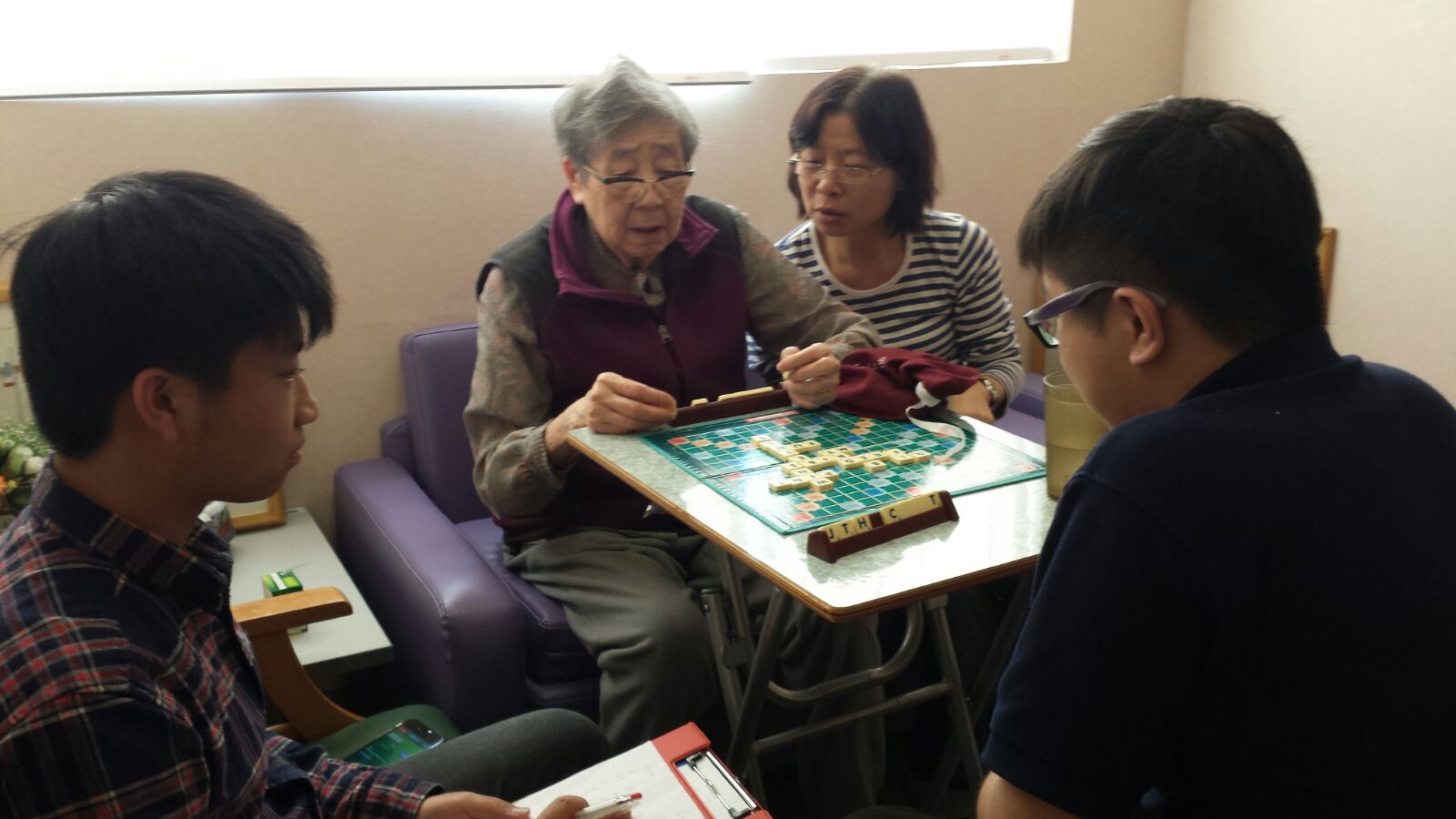 Grace playing Owen

Grace with the World Youth Scrabble Championship 2015 tile bag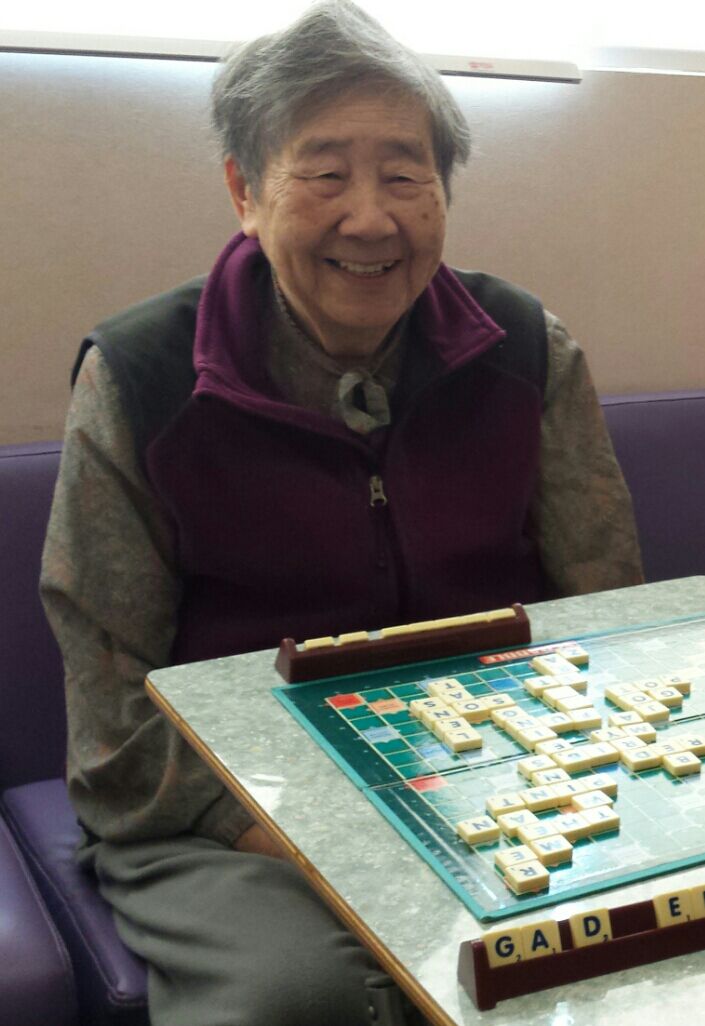 Grace enjoying the game